These photos were taken in January and February 2021. They show neighbours, family and friends outside their homes in lockdown. They were taken with a long lens so I wouldn't have to get too close!
It was great to speak to these different people, though, and see how they were getting on. Some of them wrote something about the photos or their lockdown experience, which you can read below.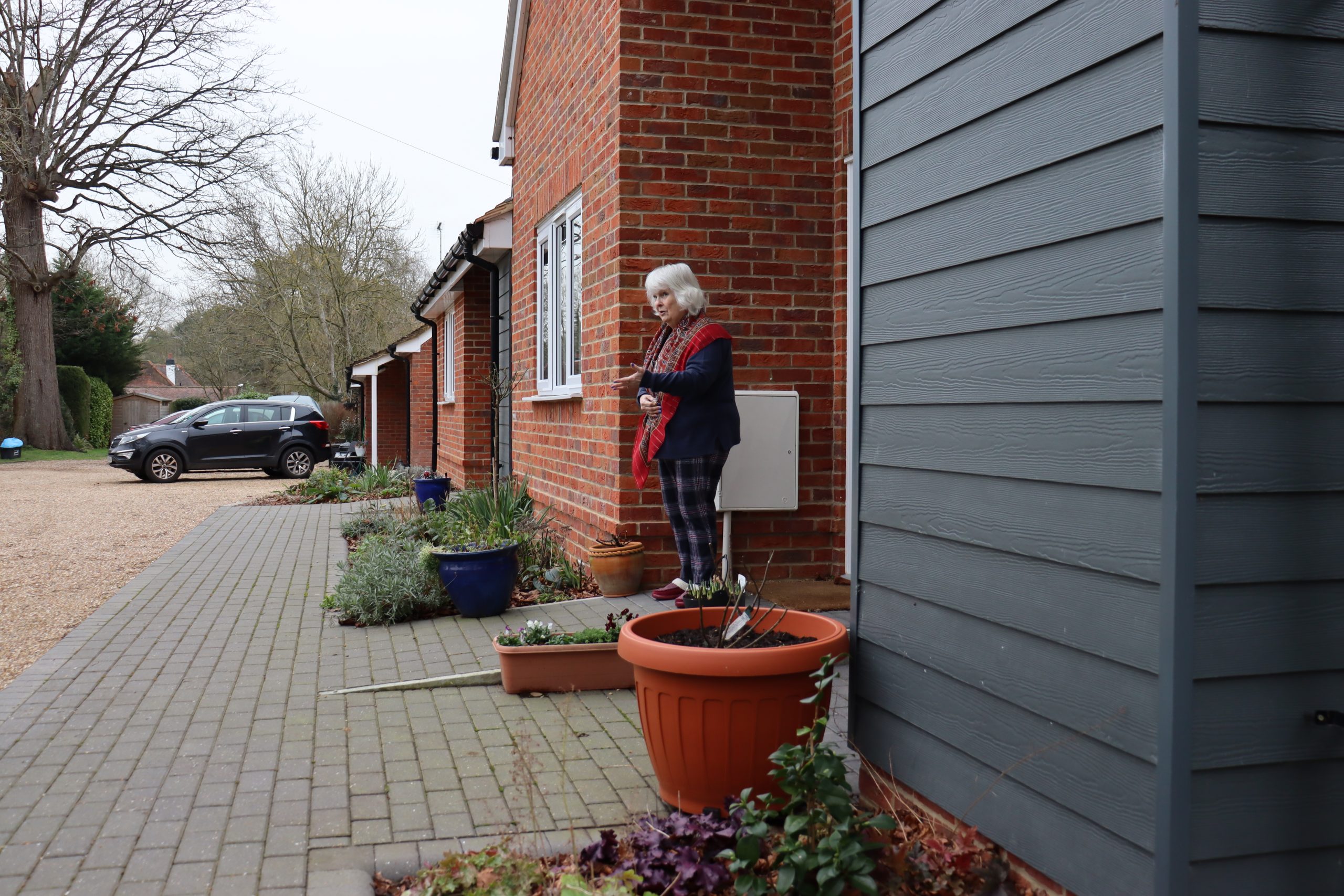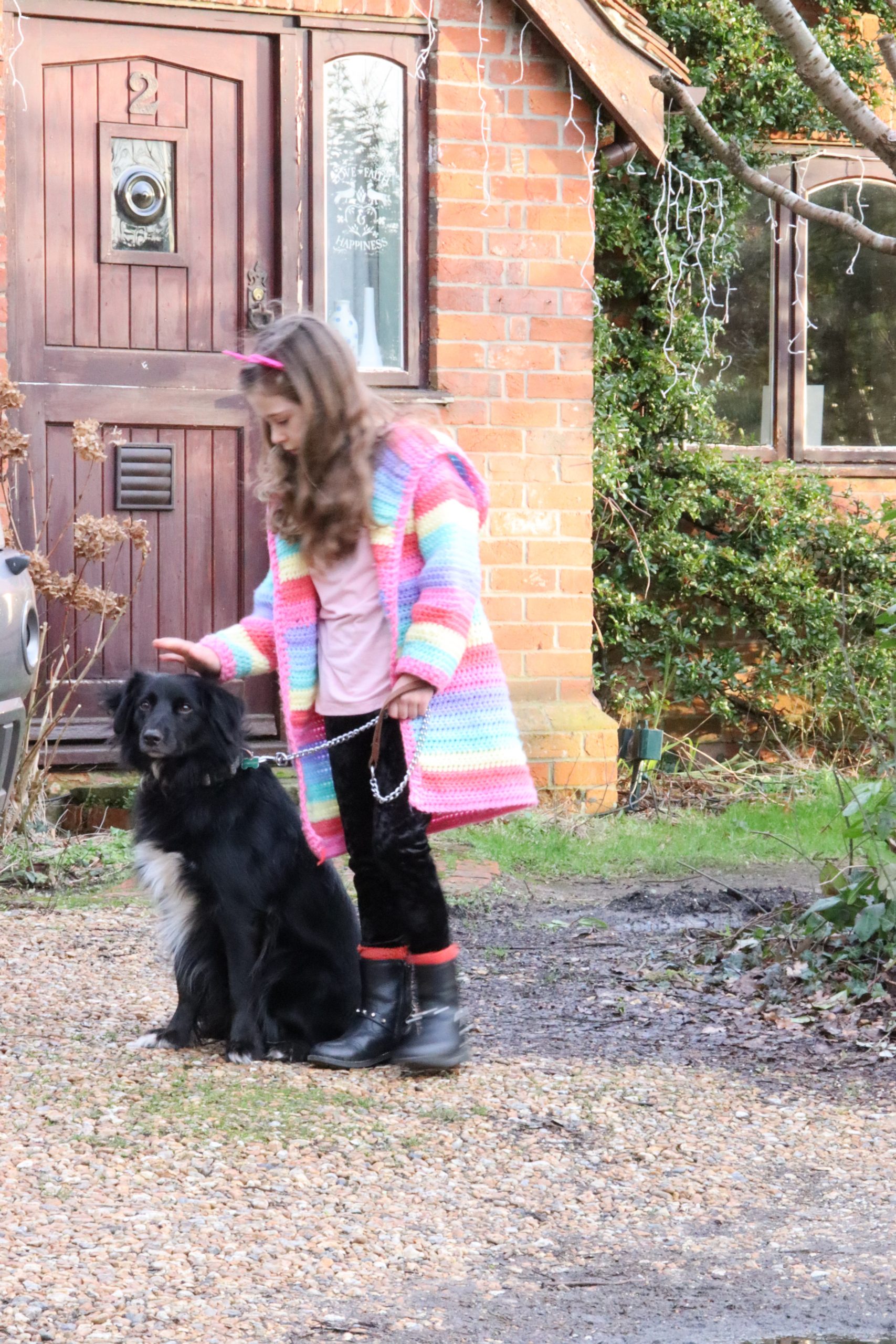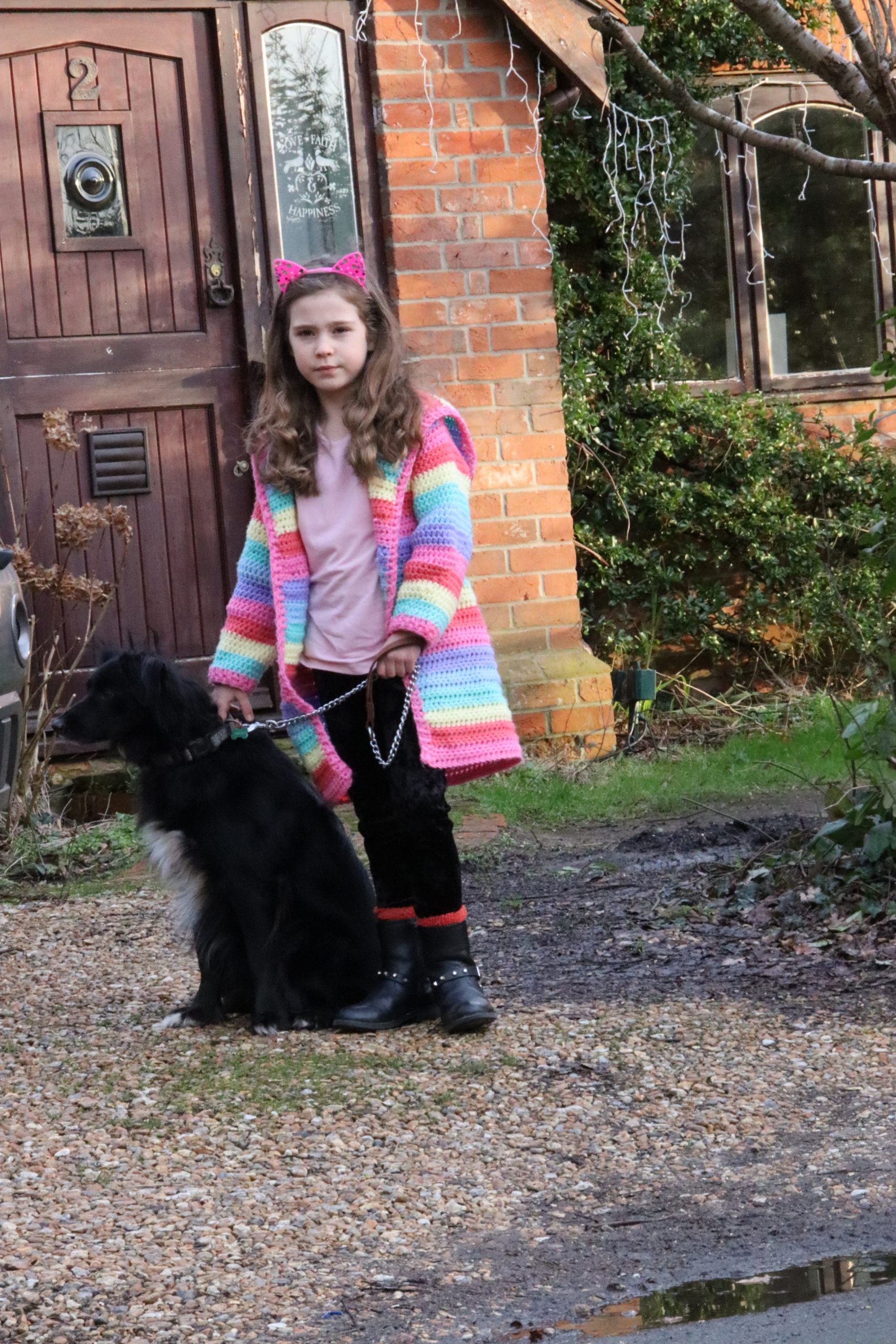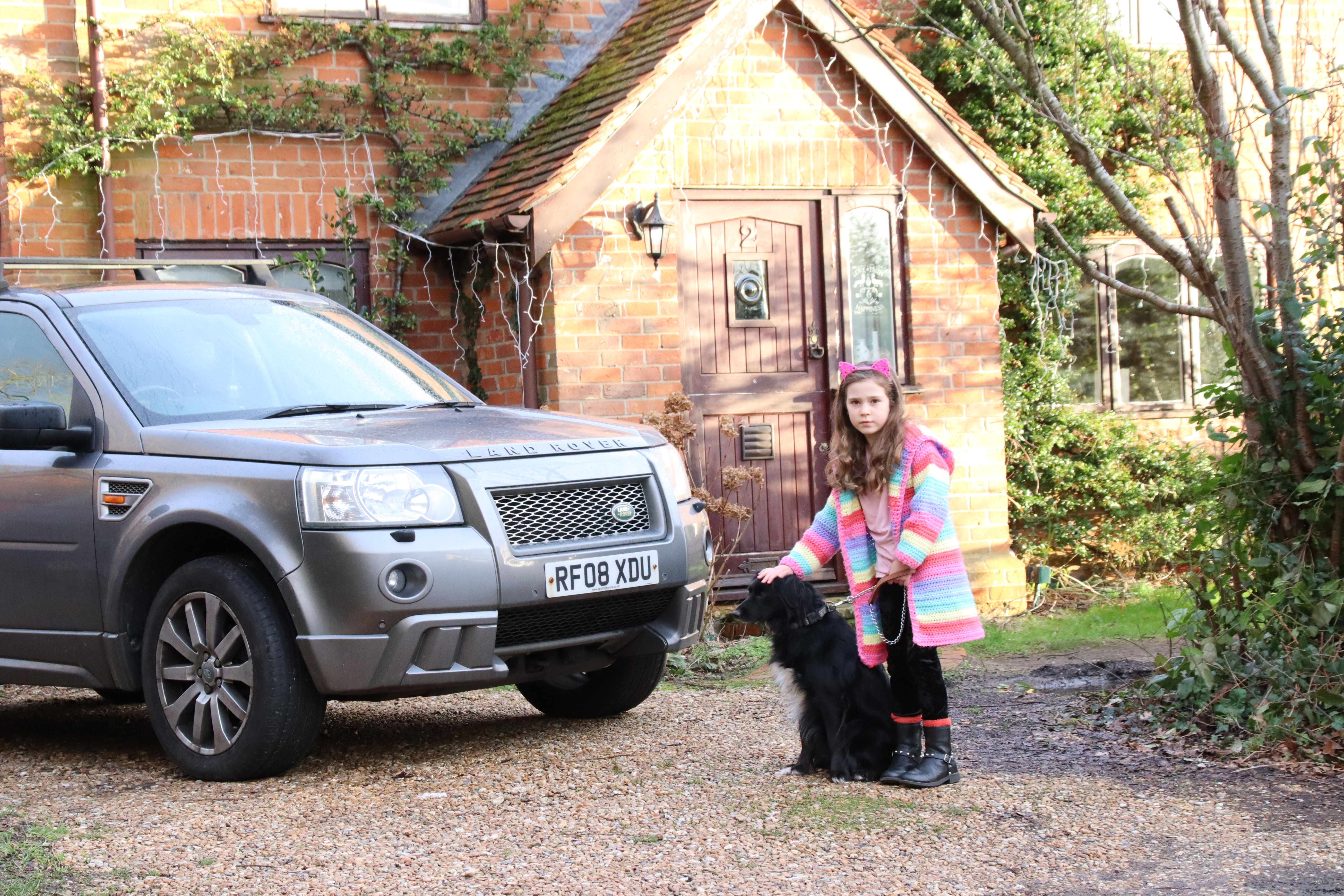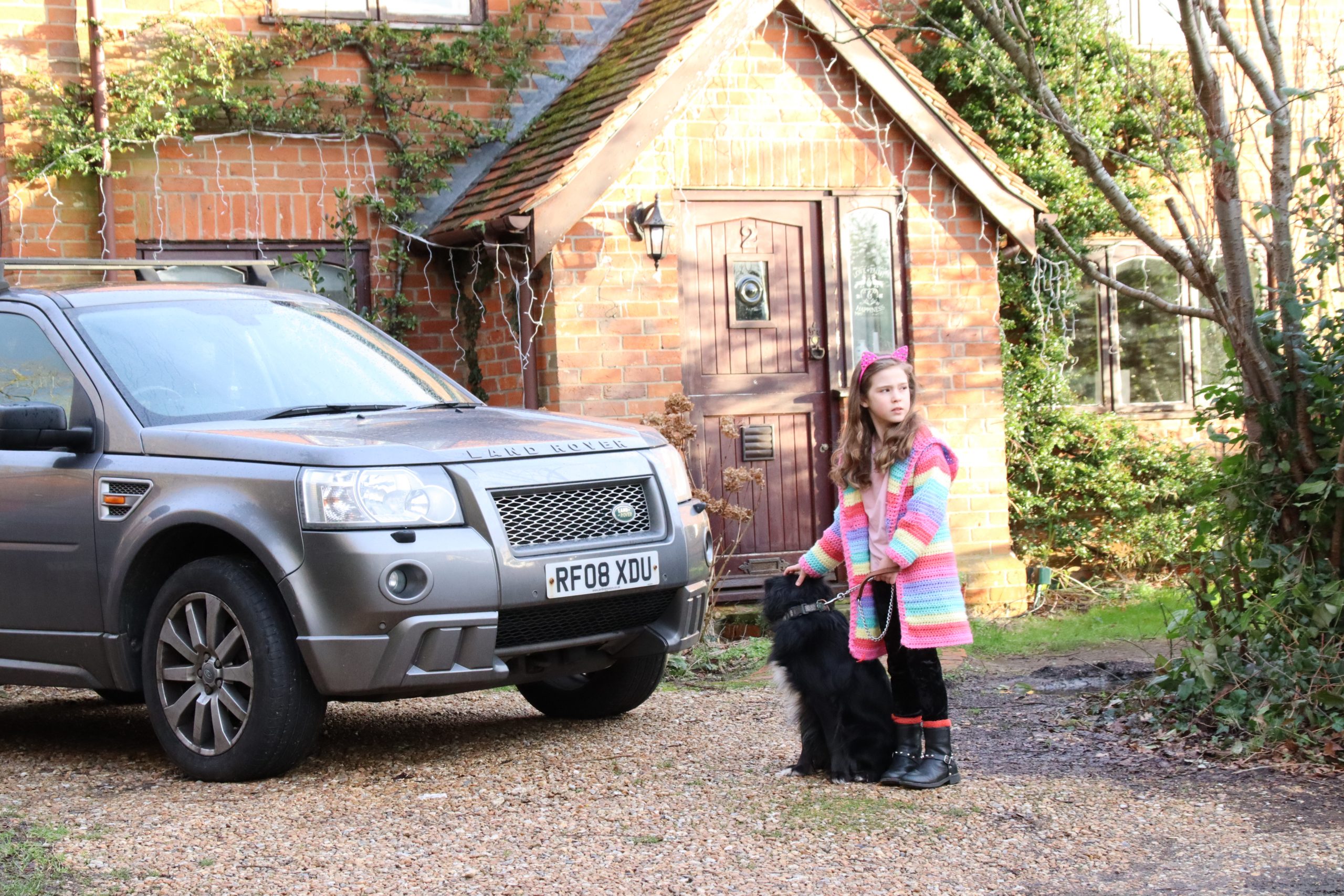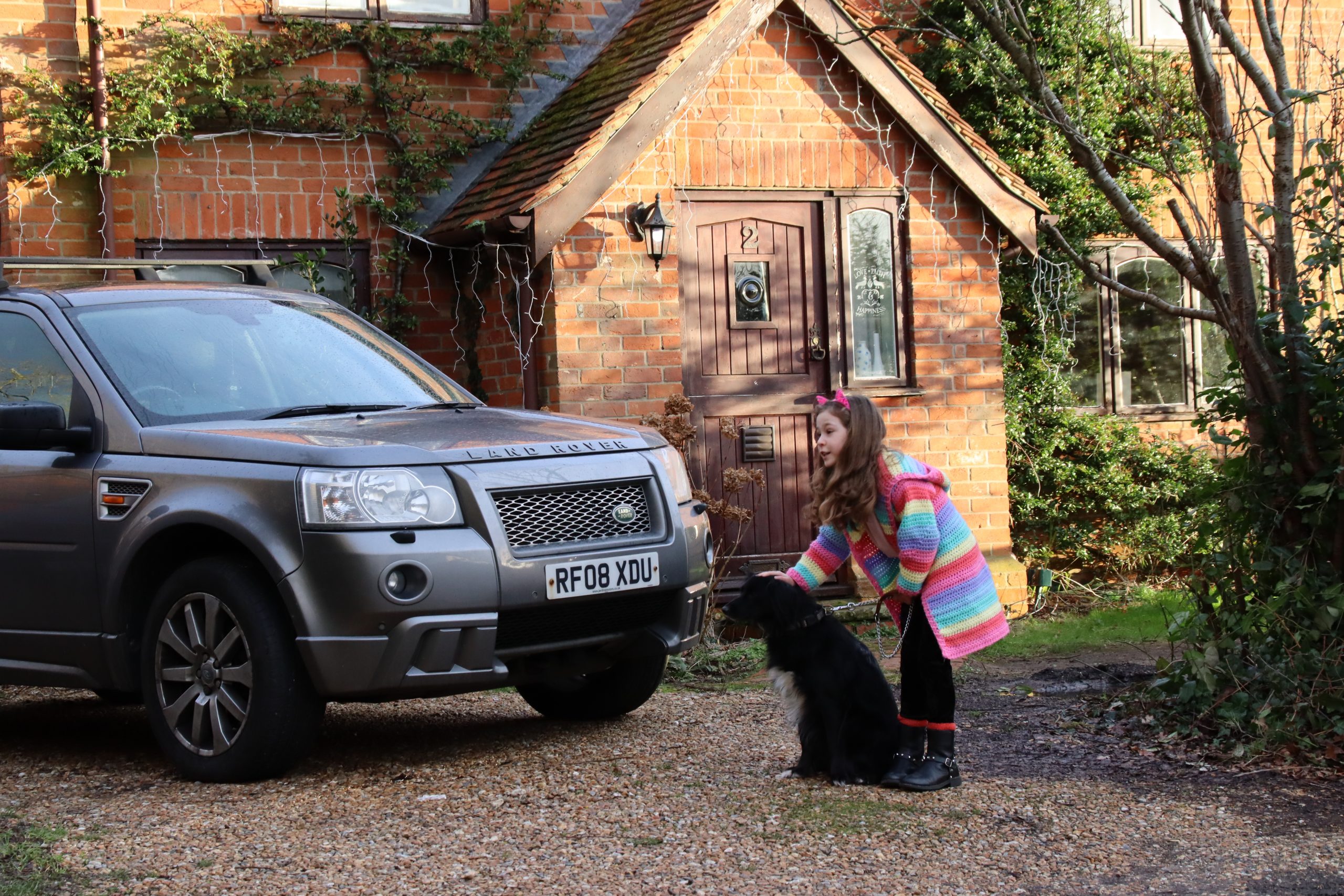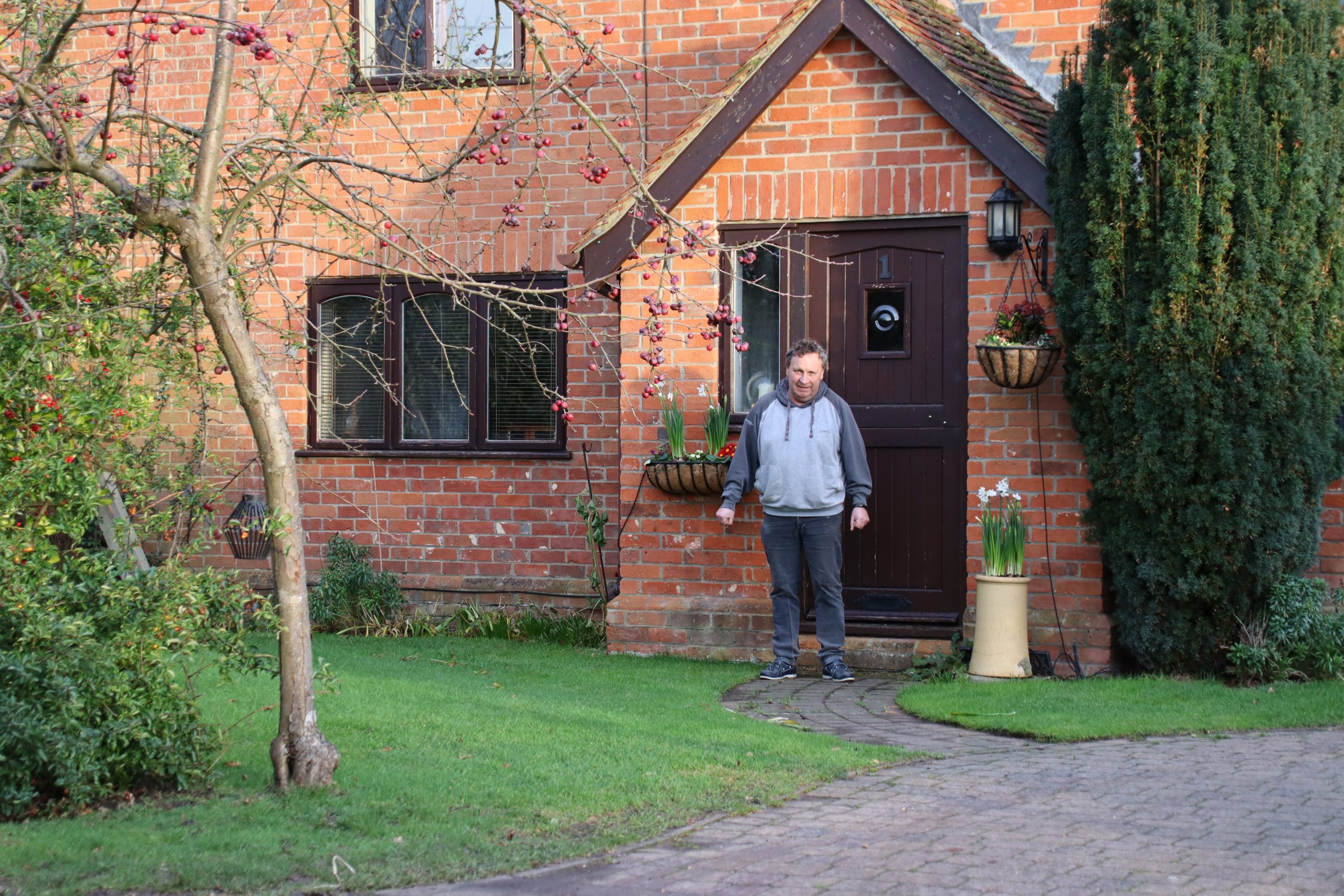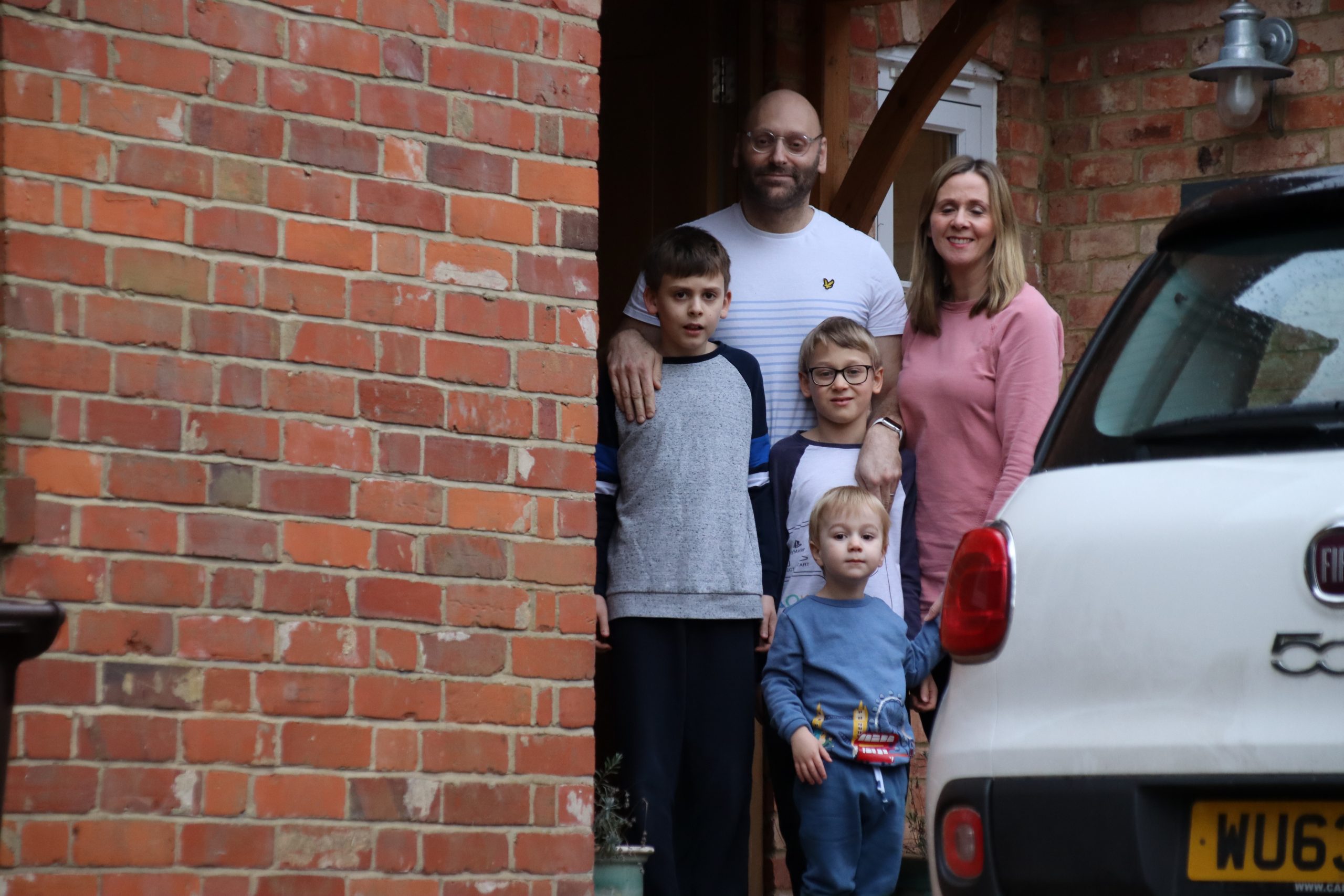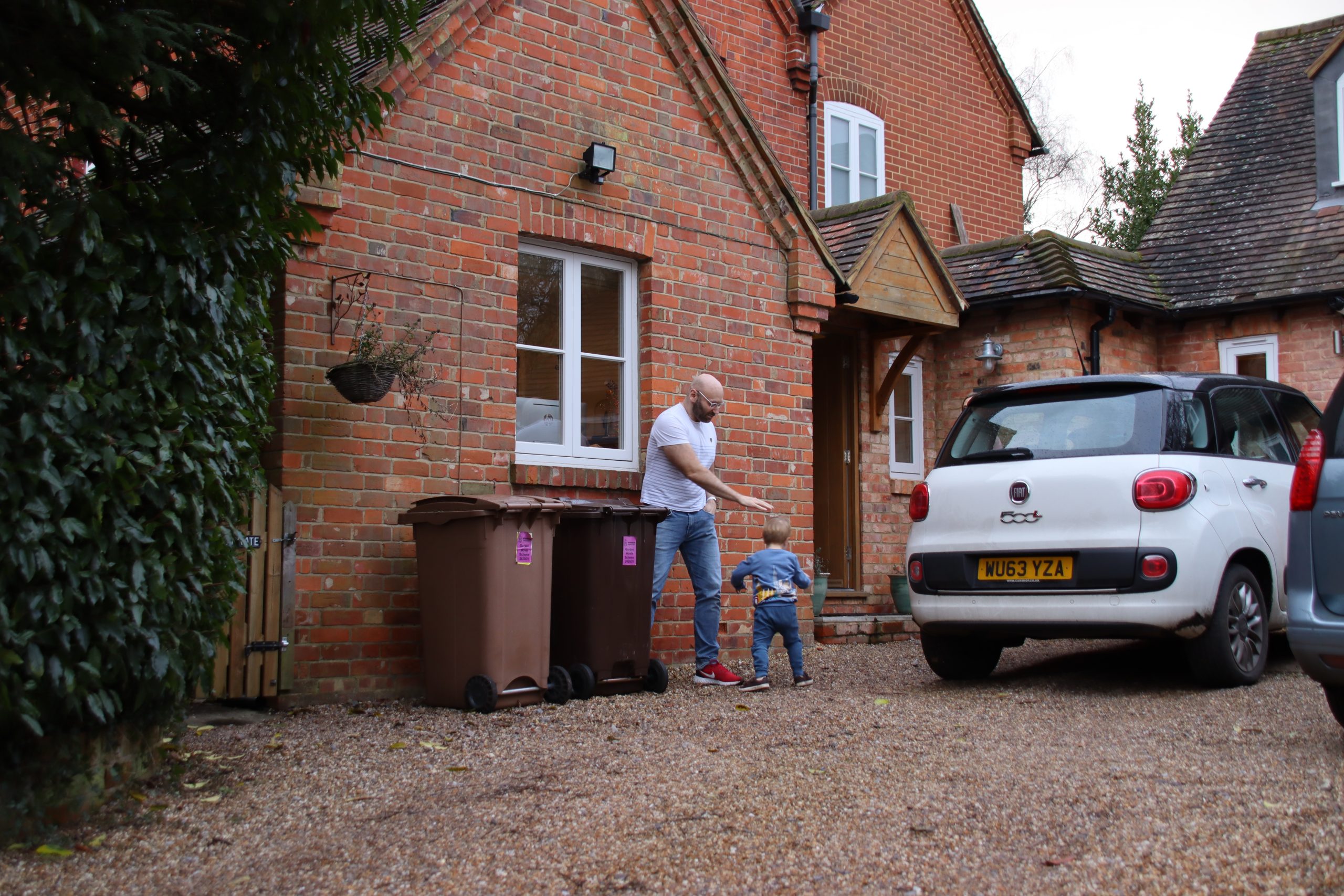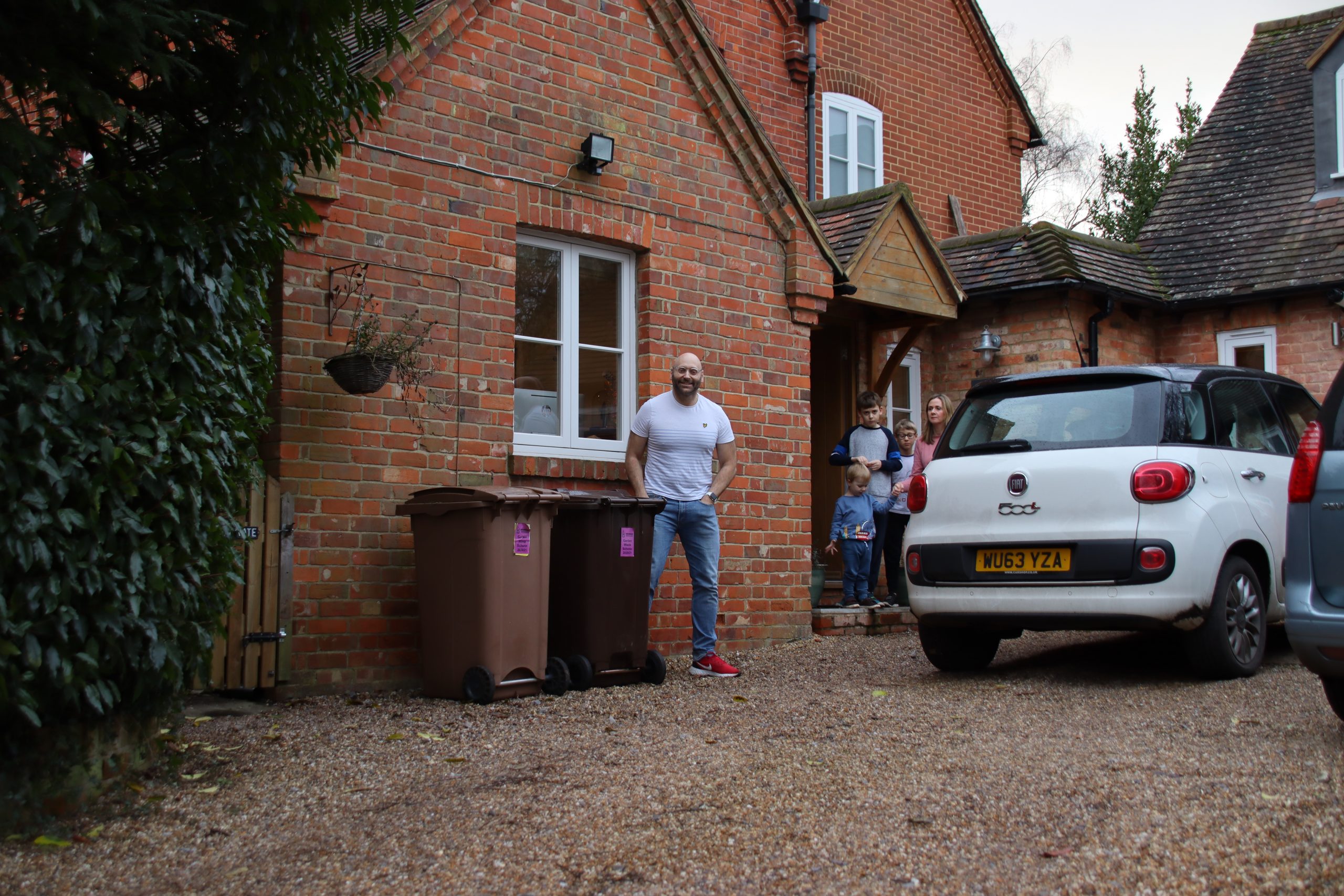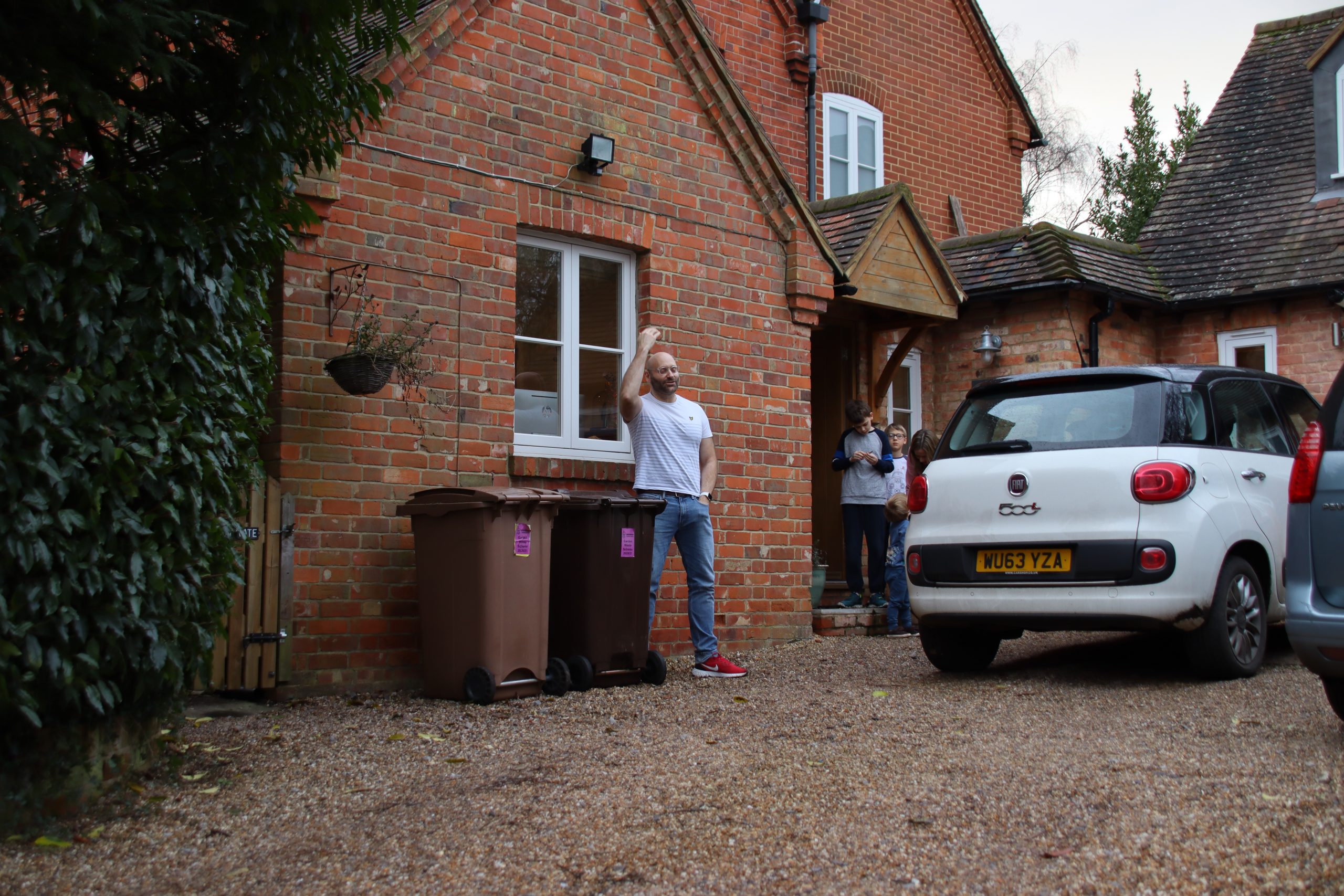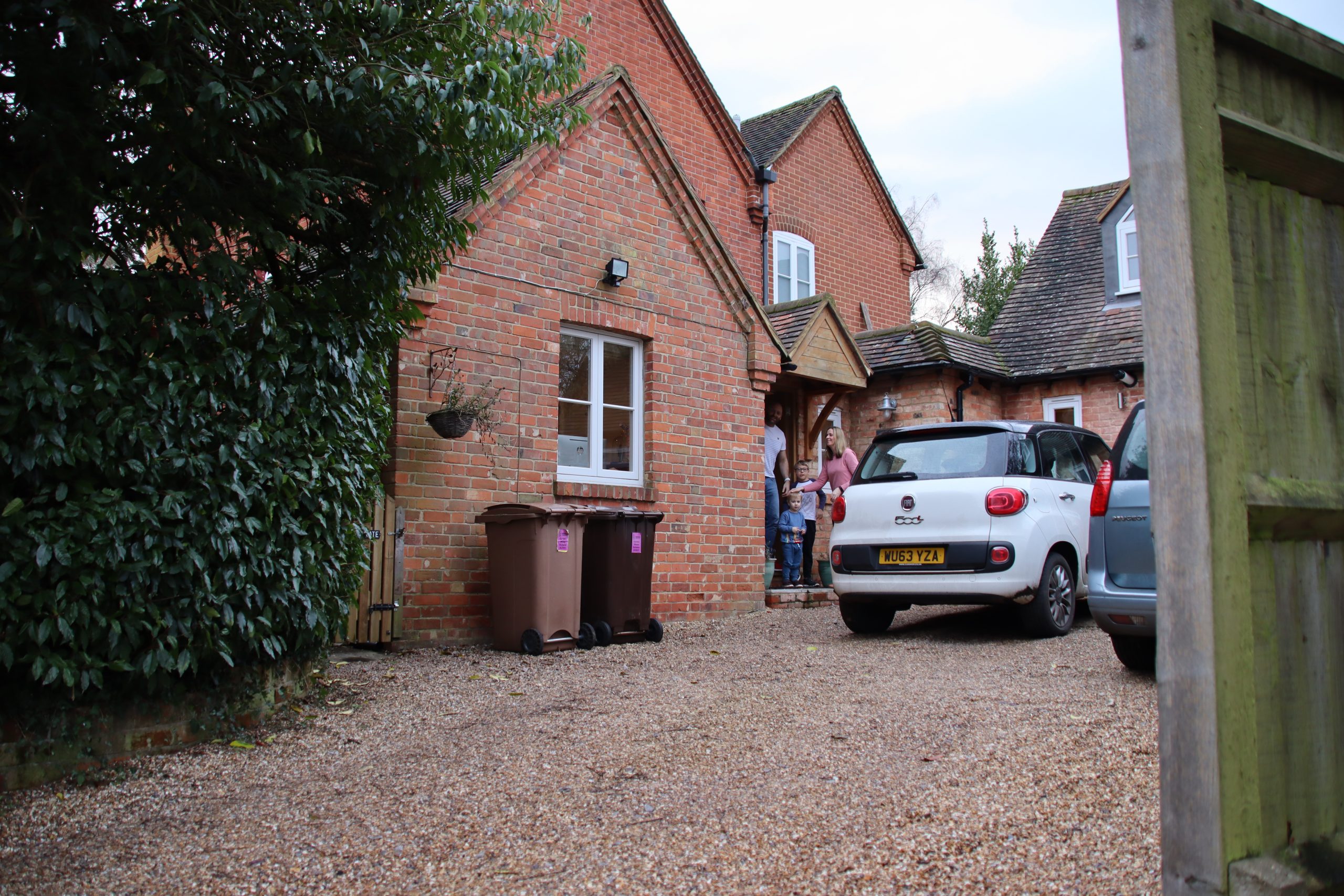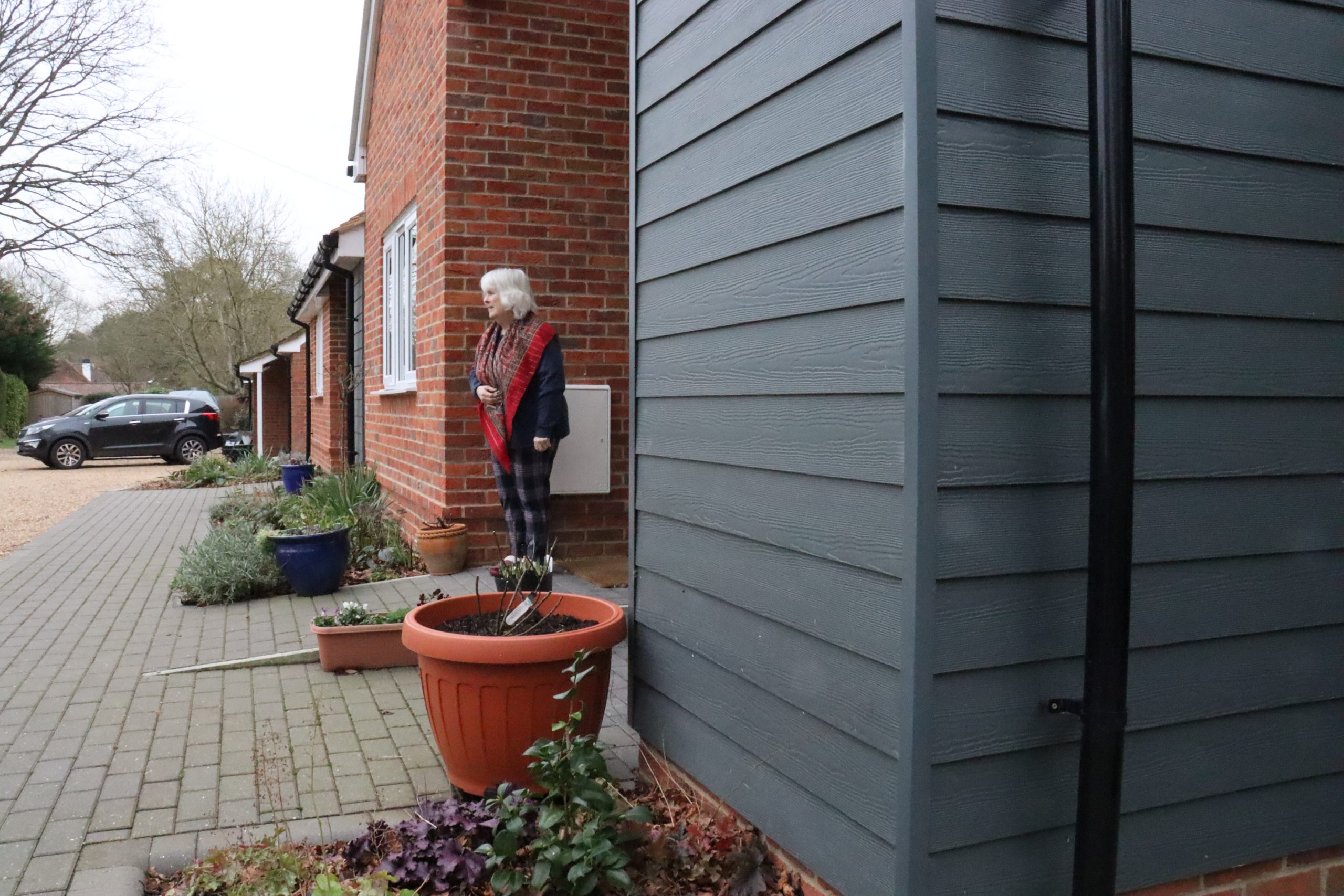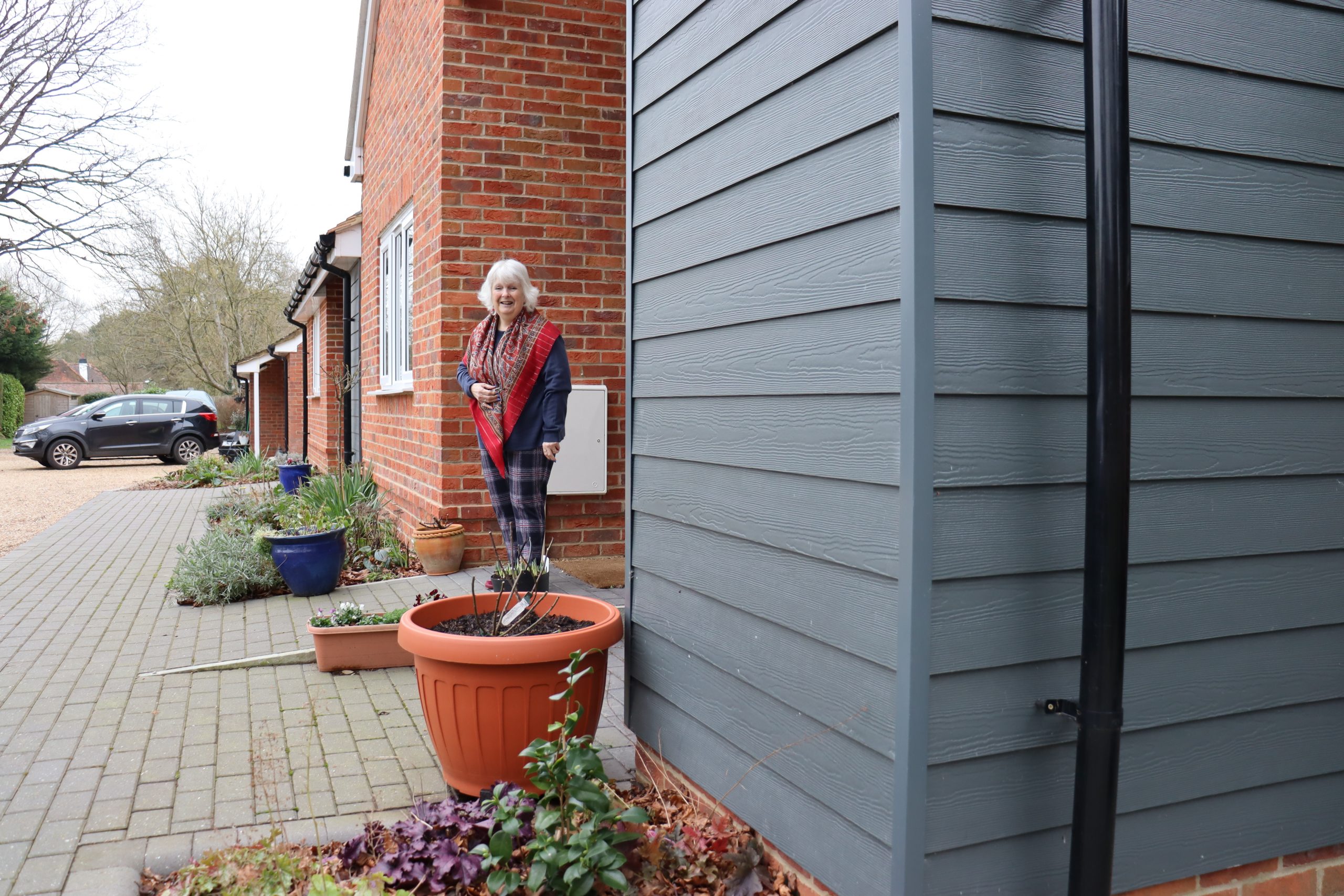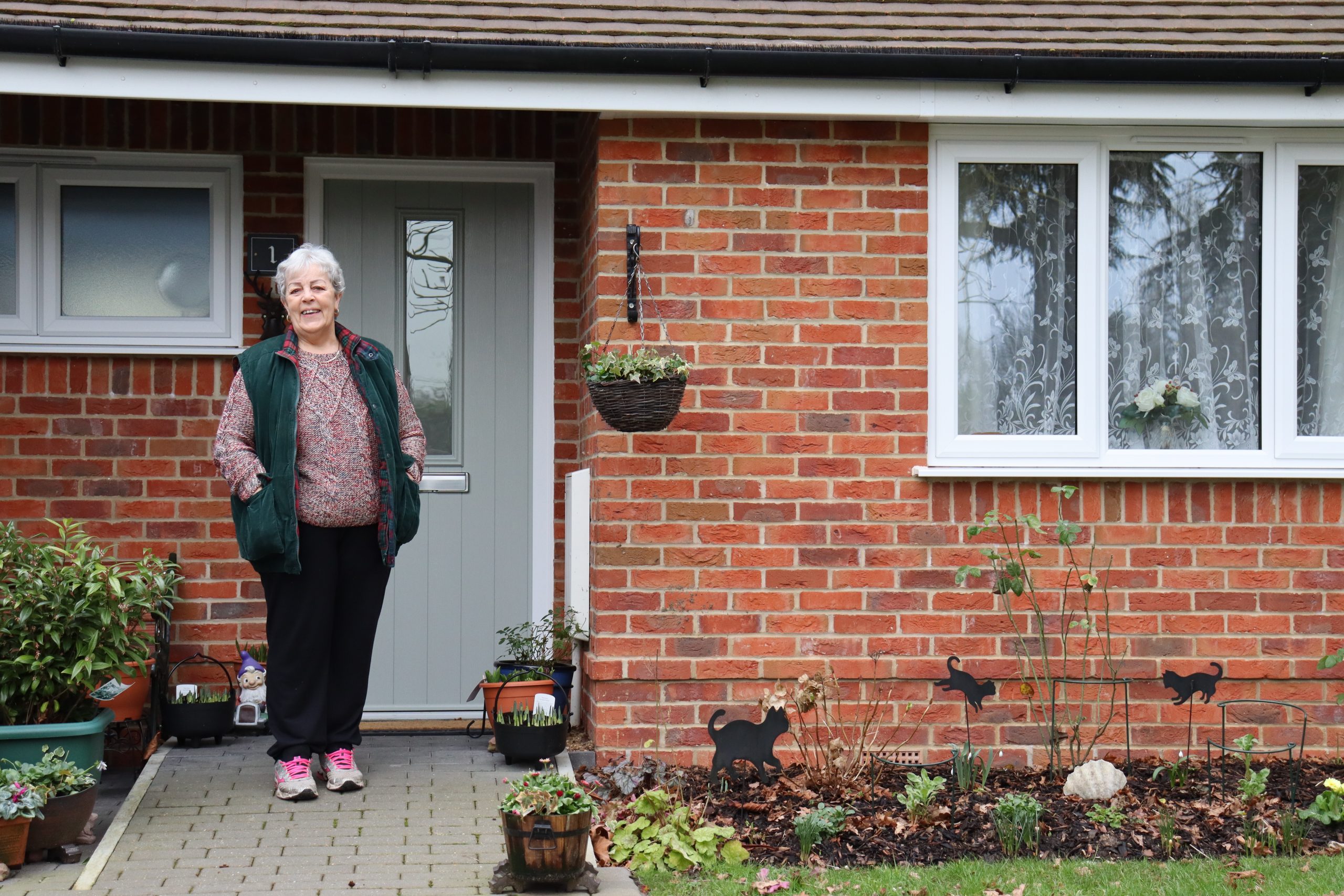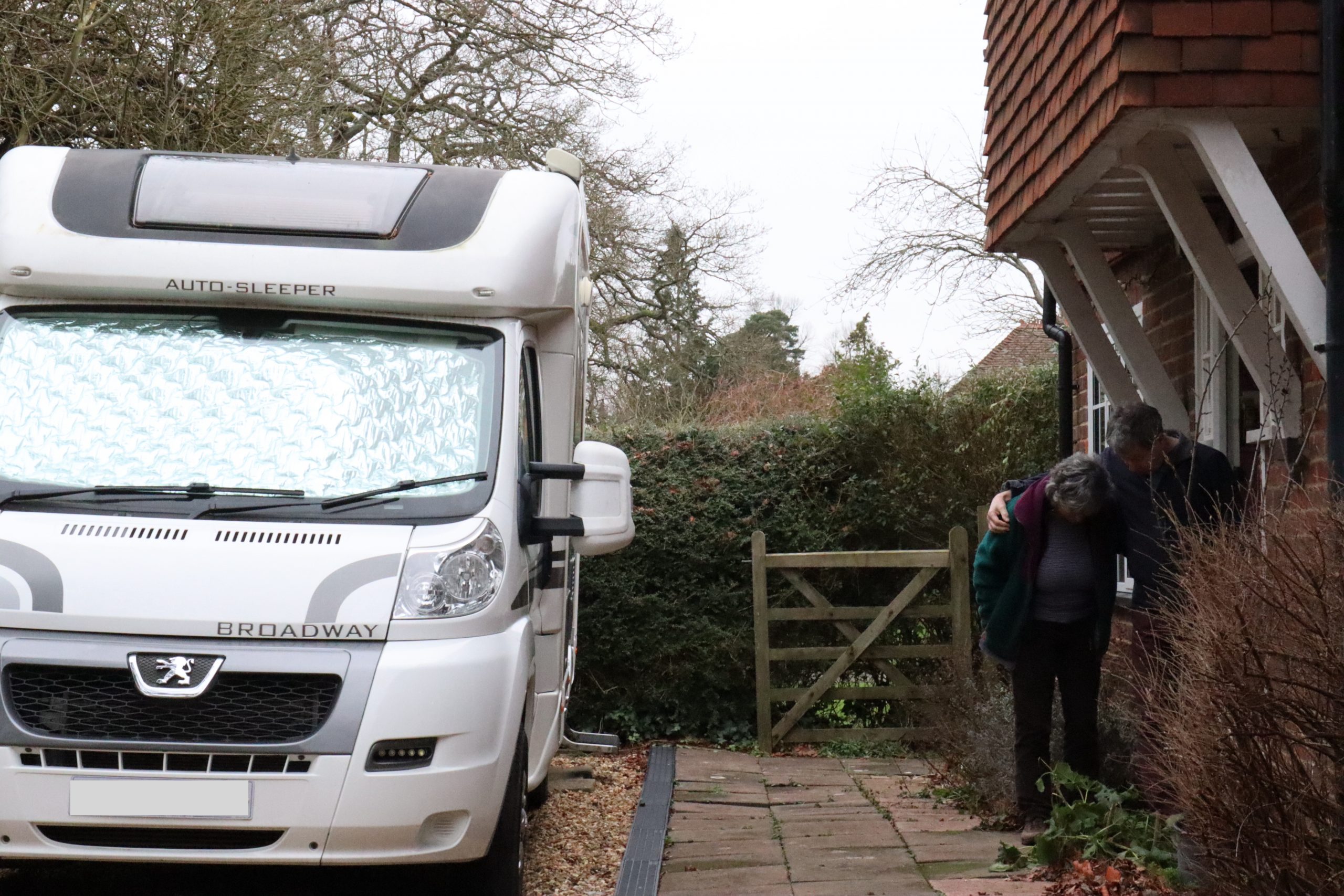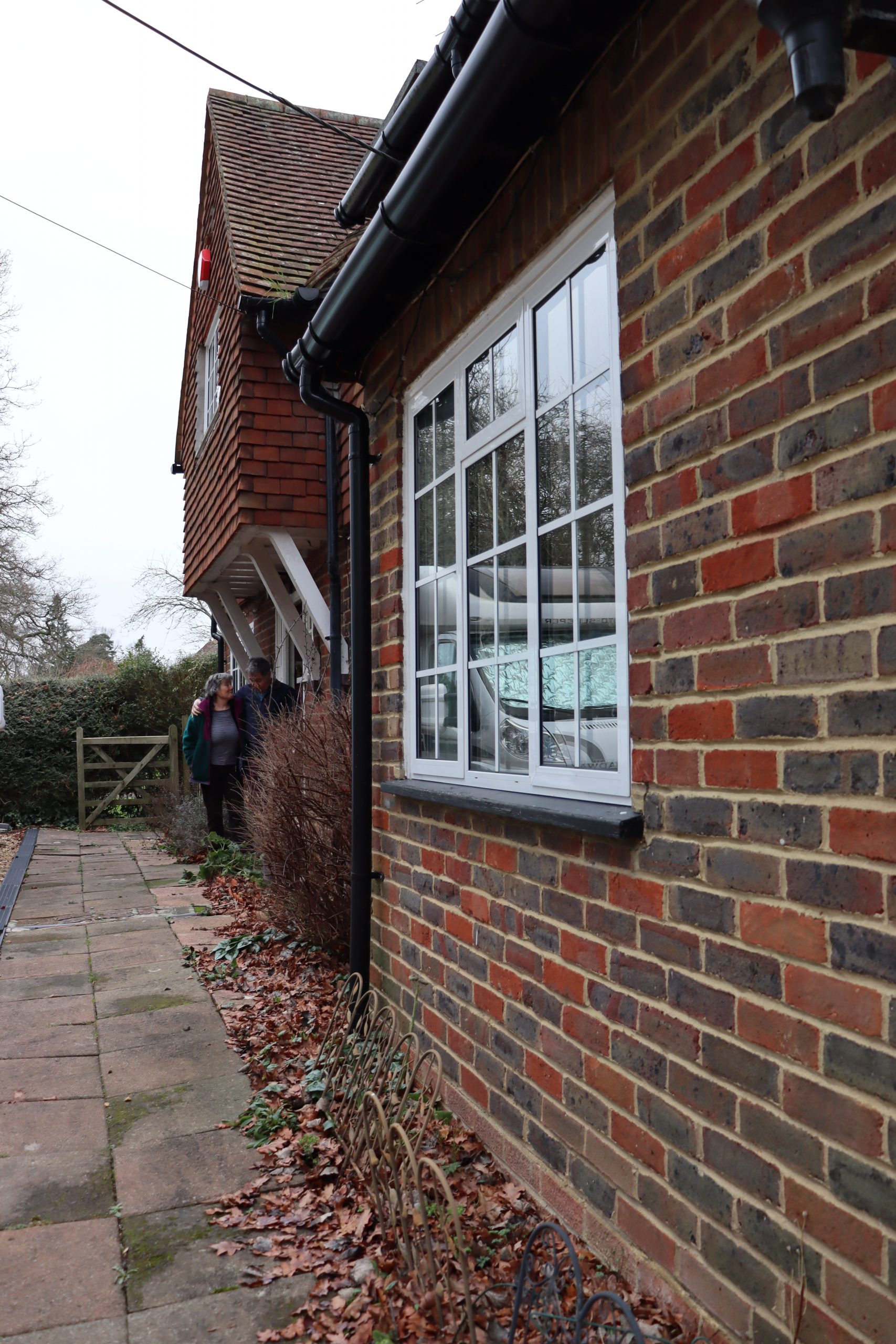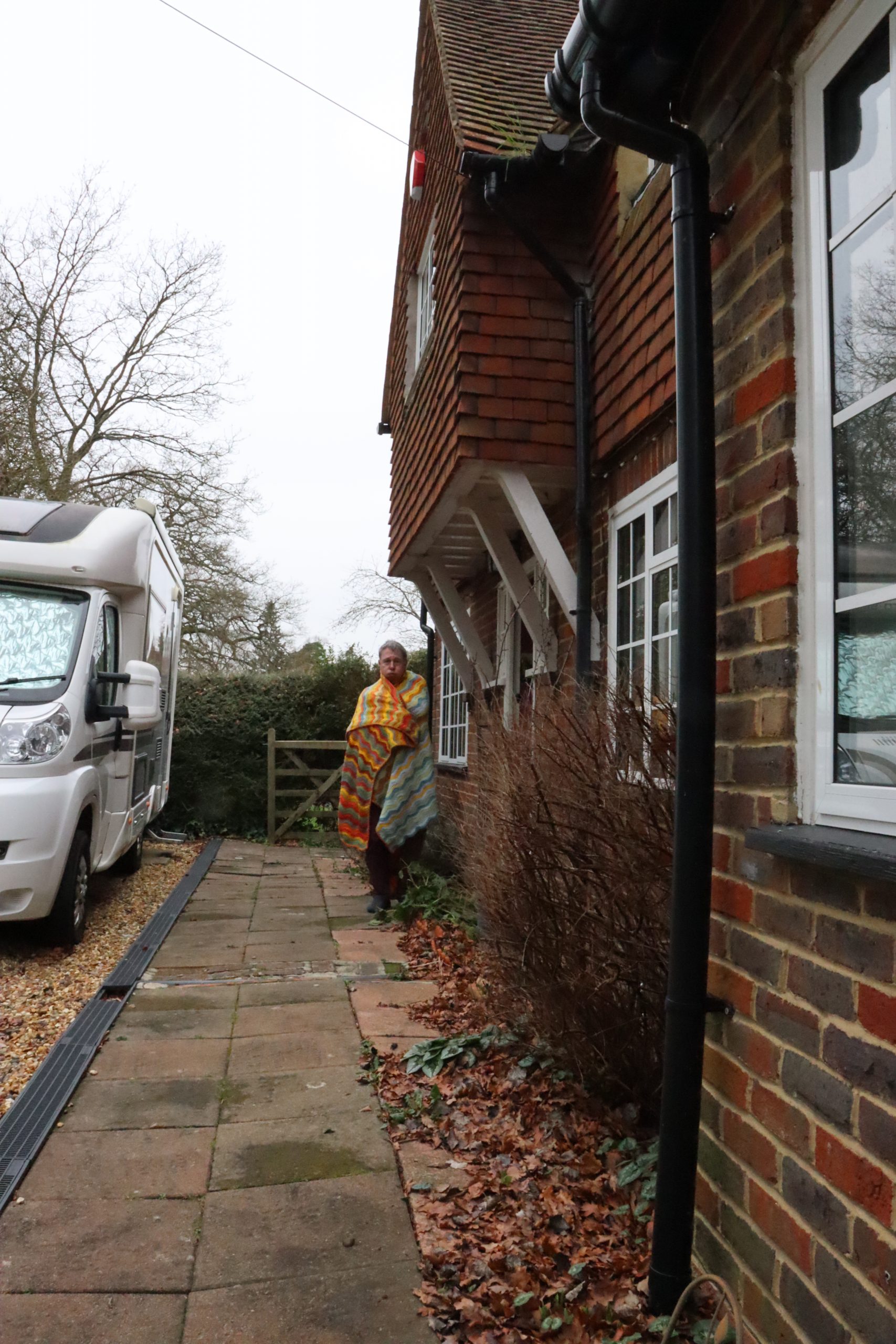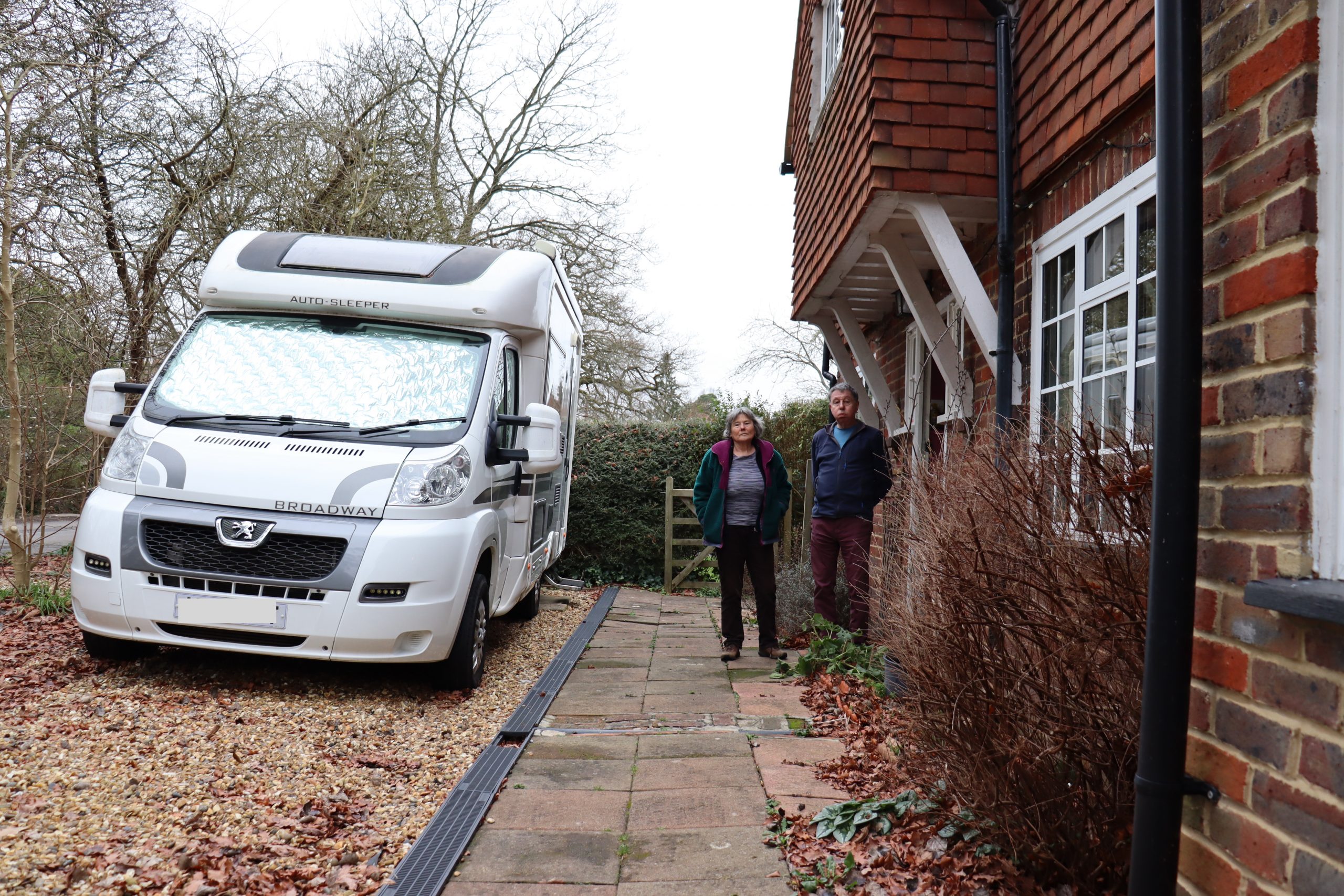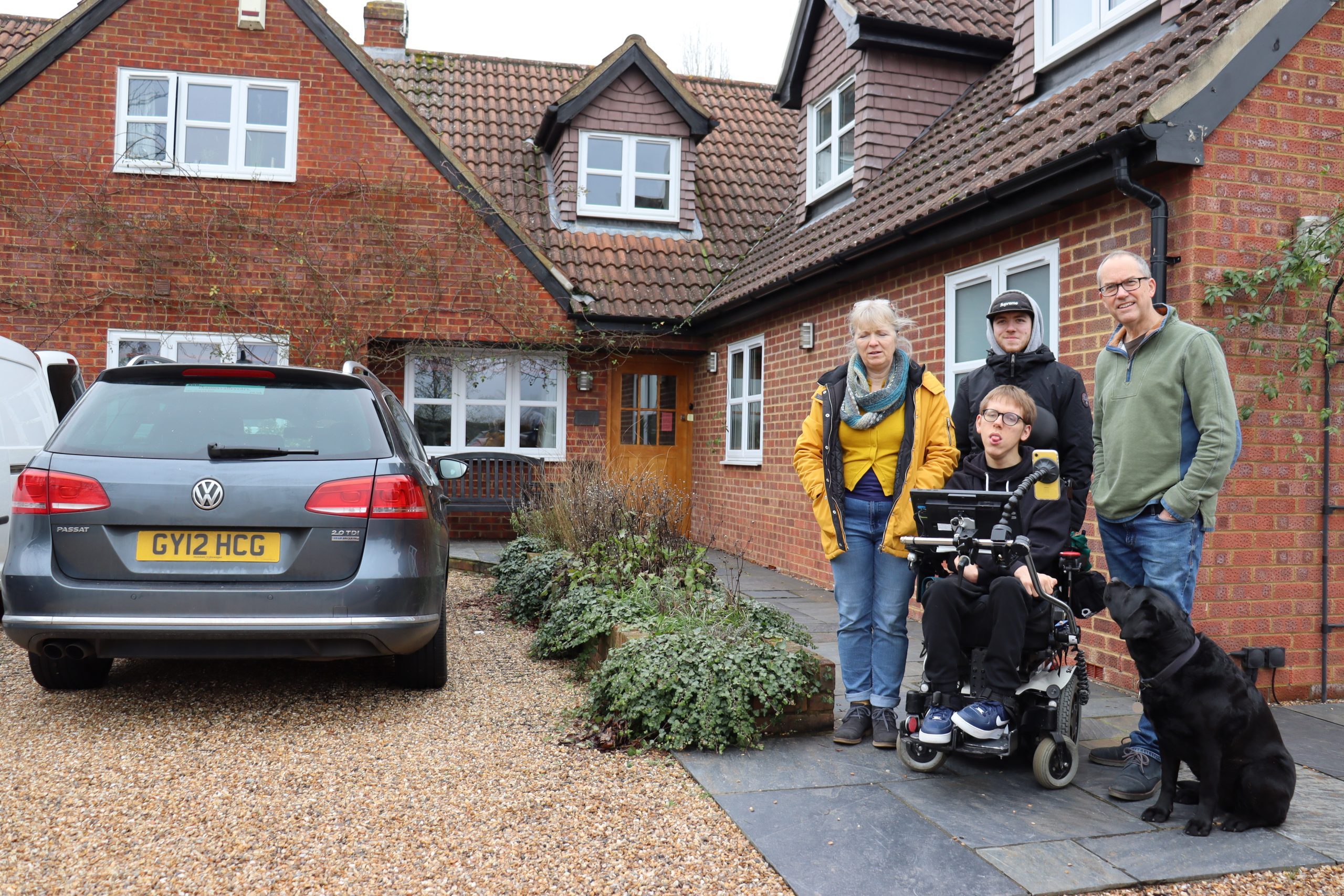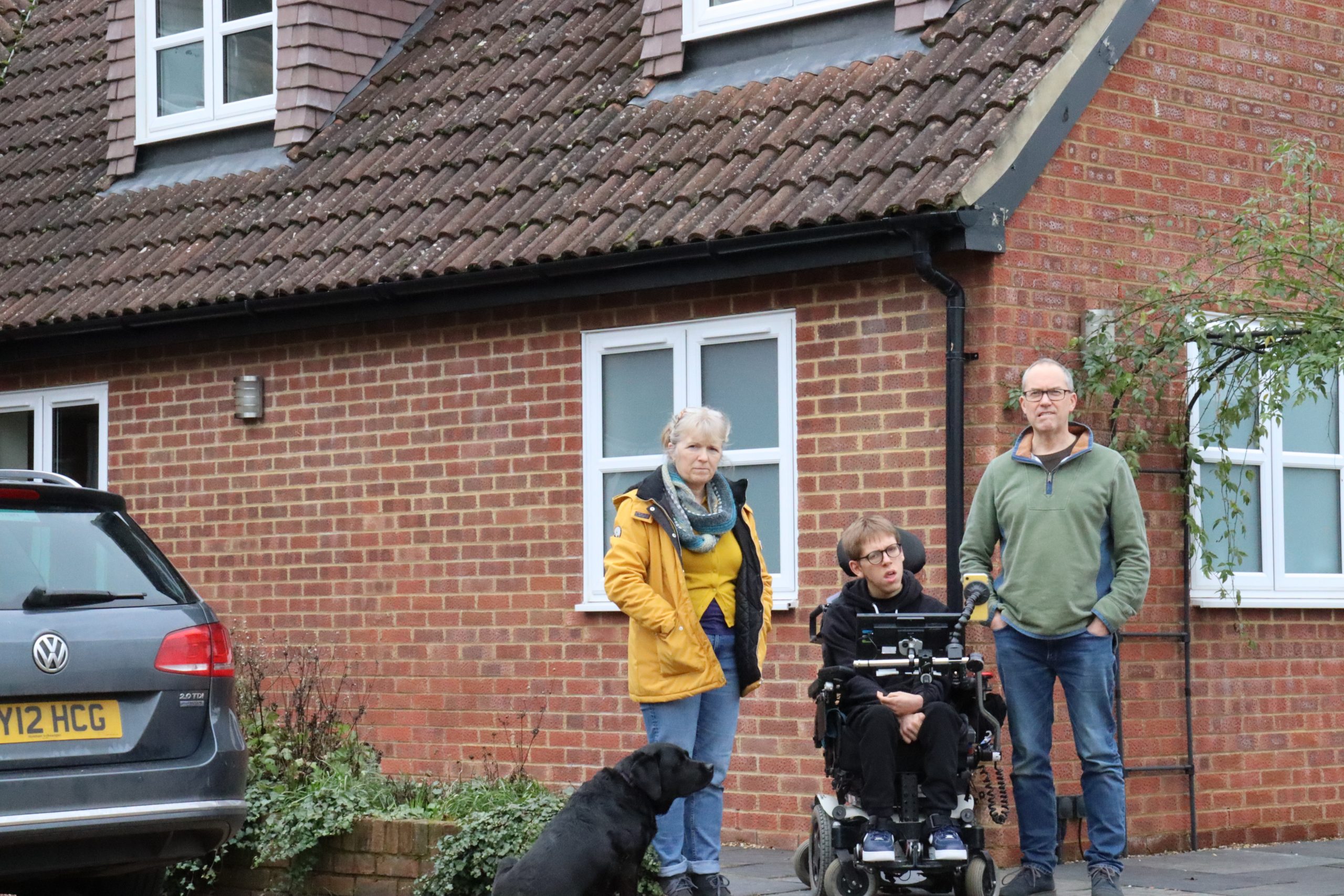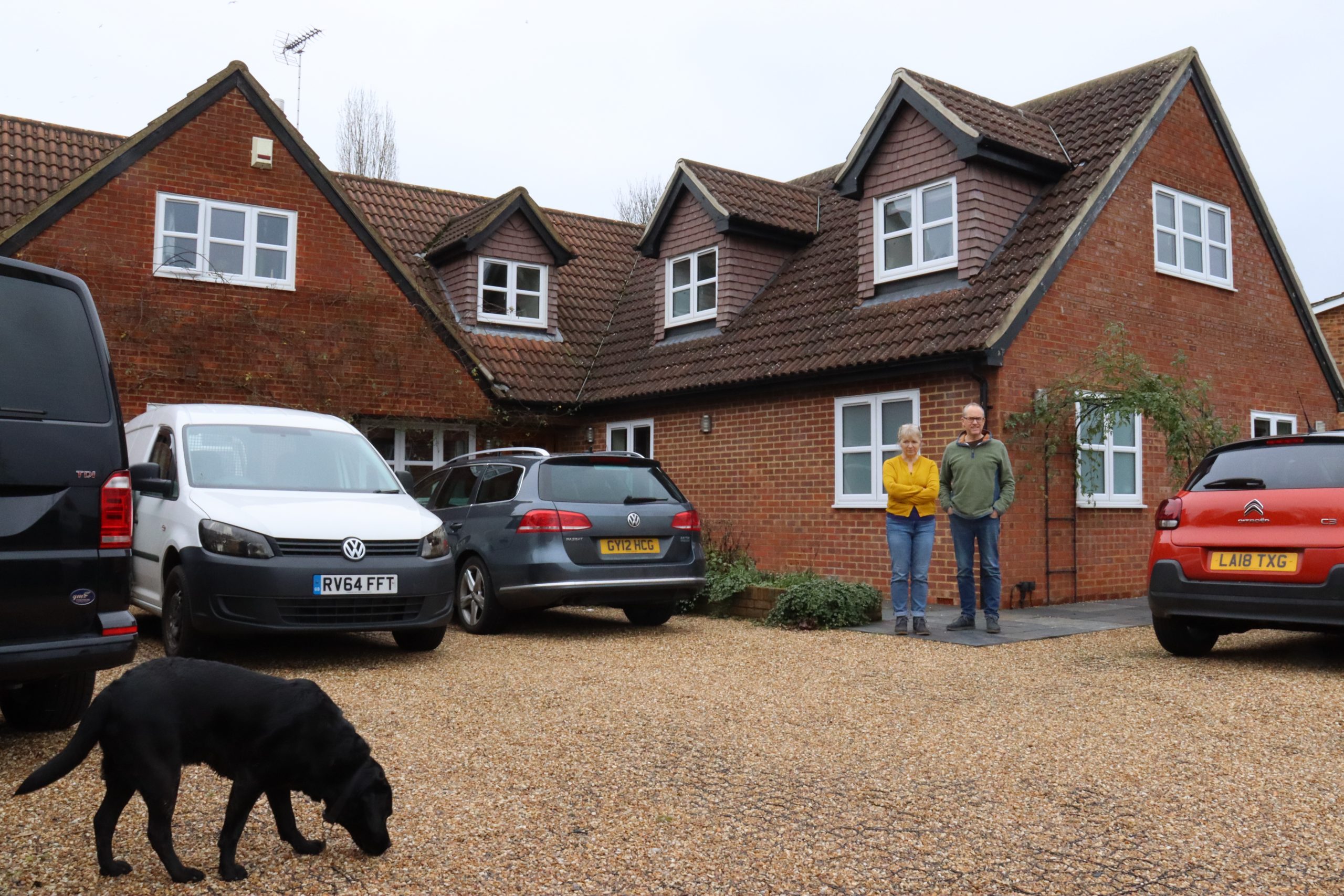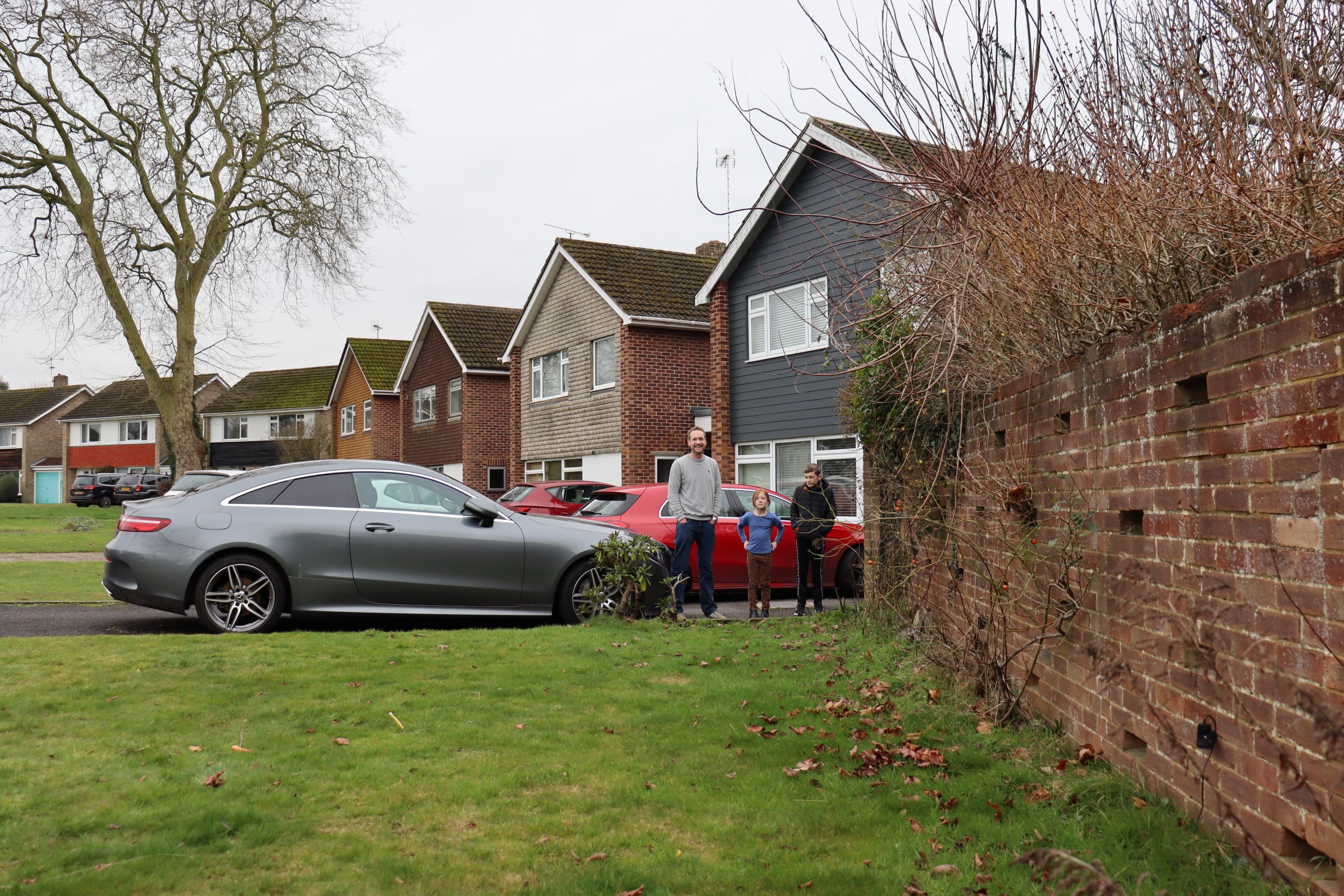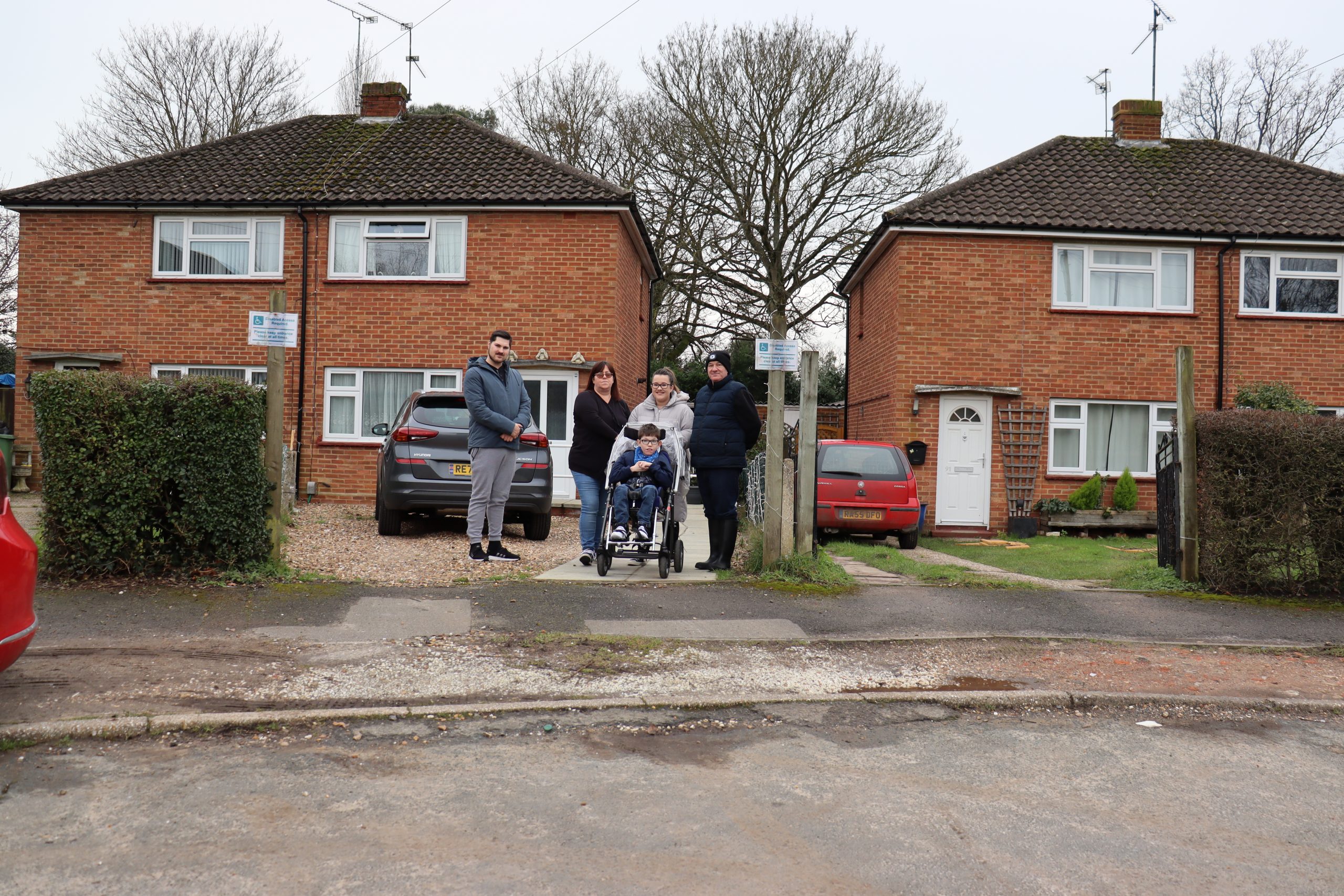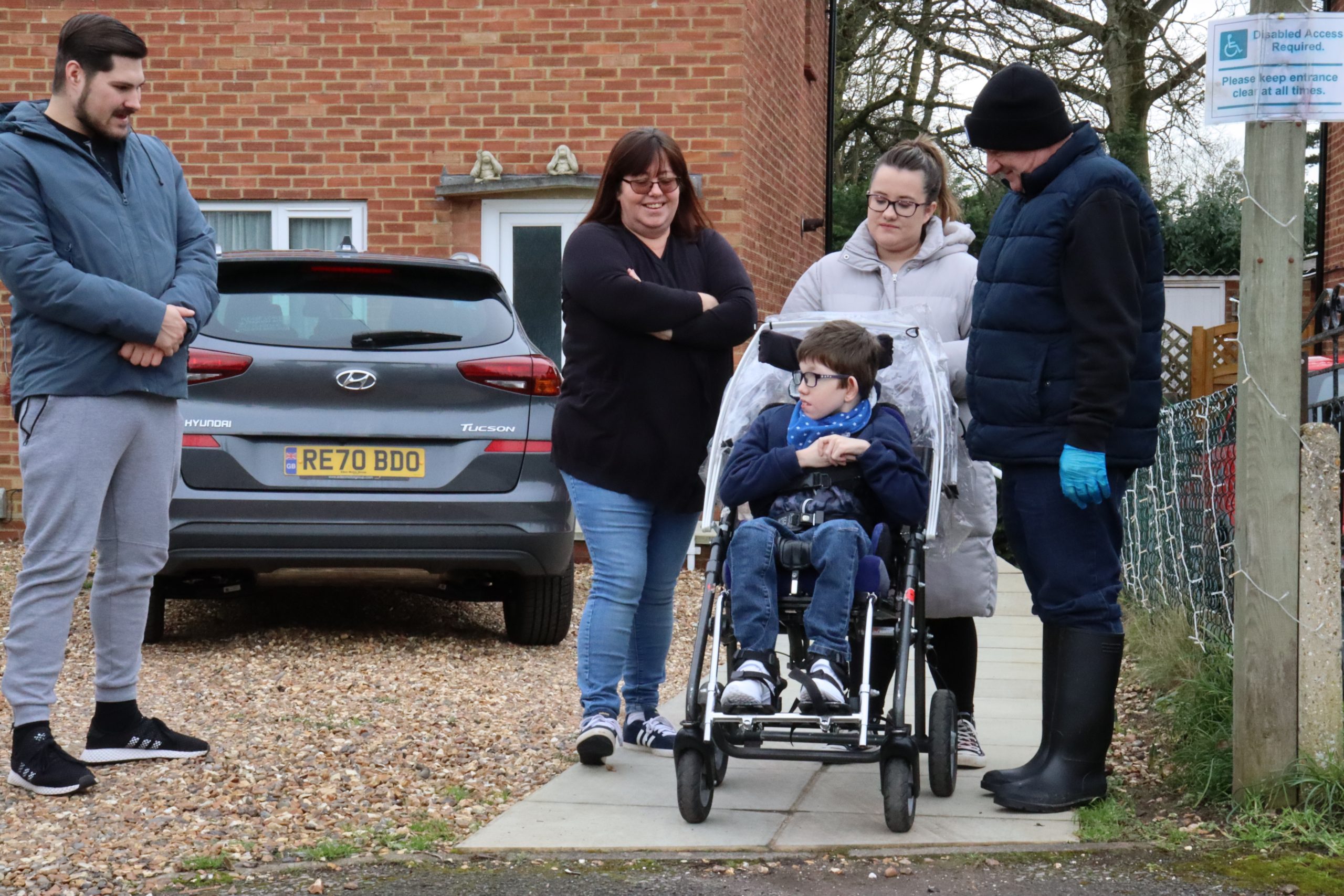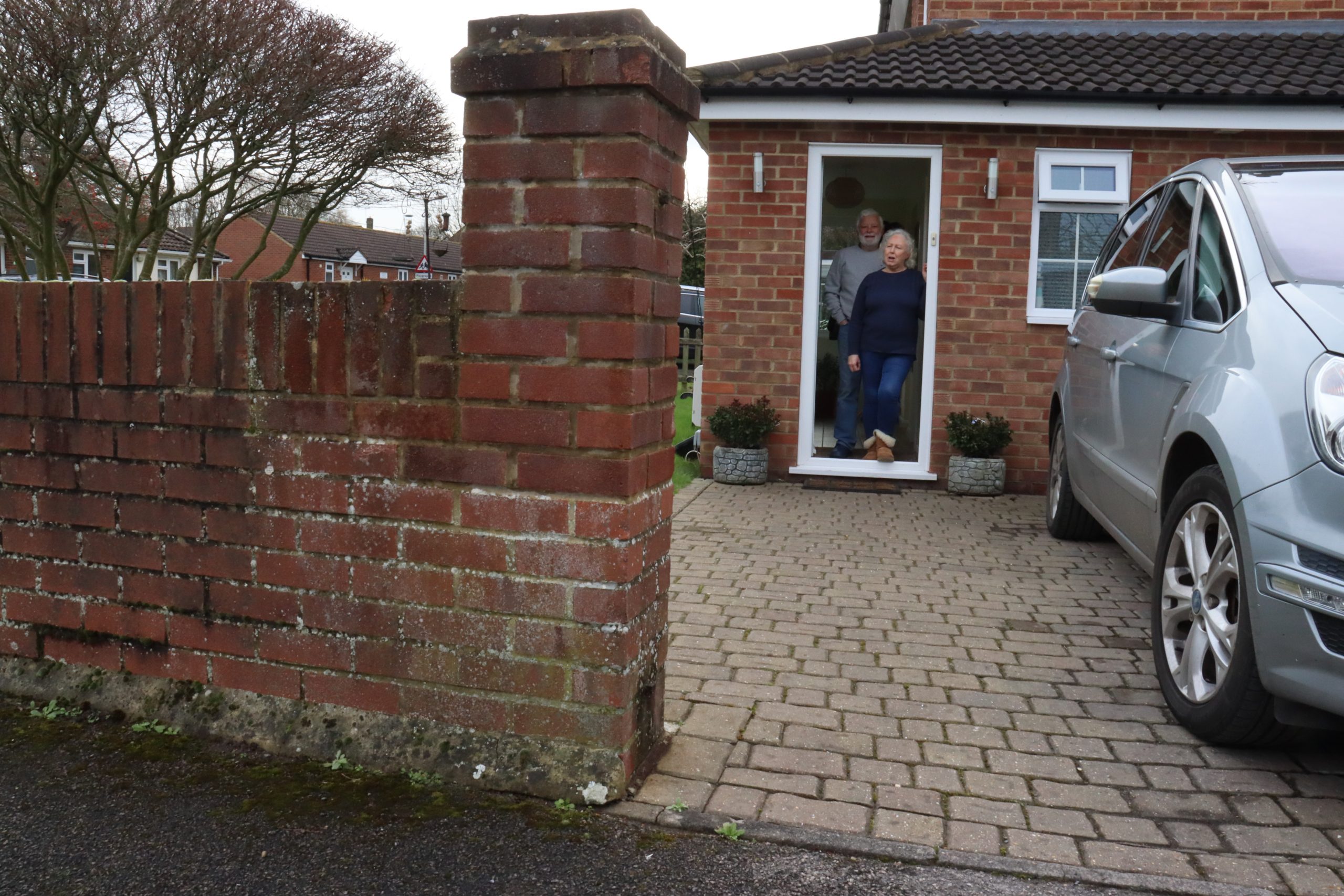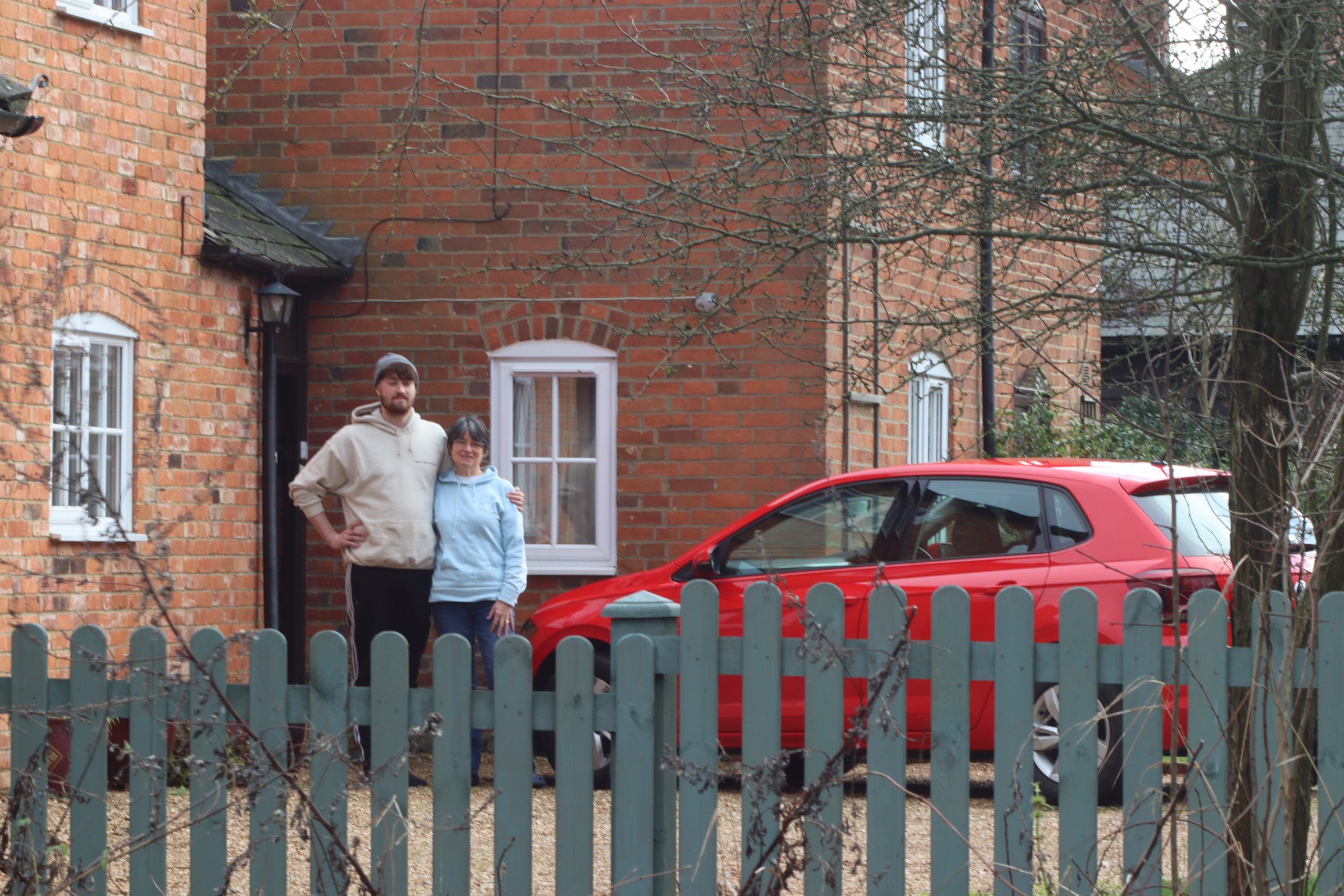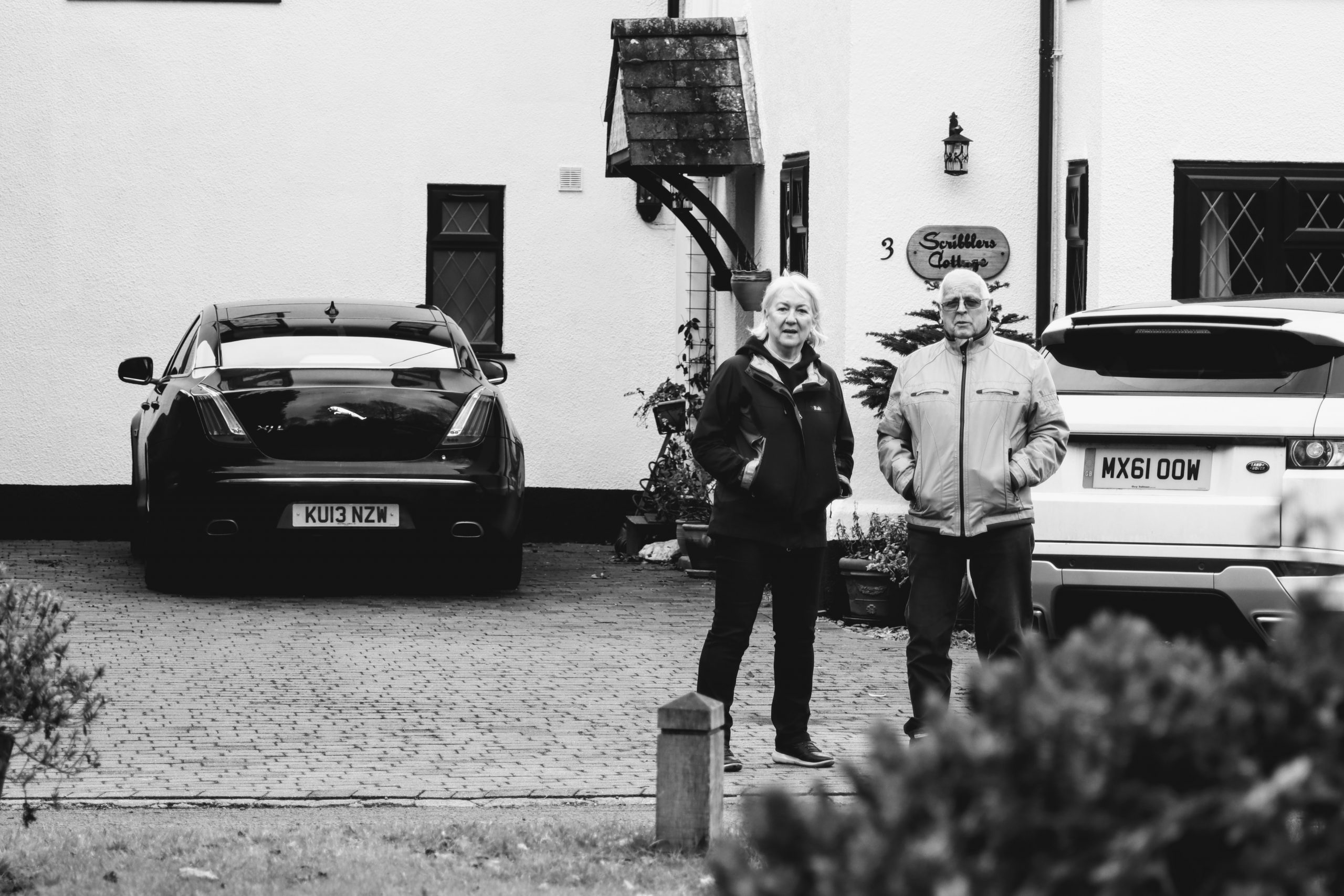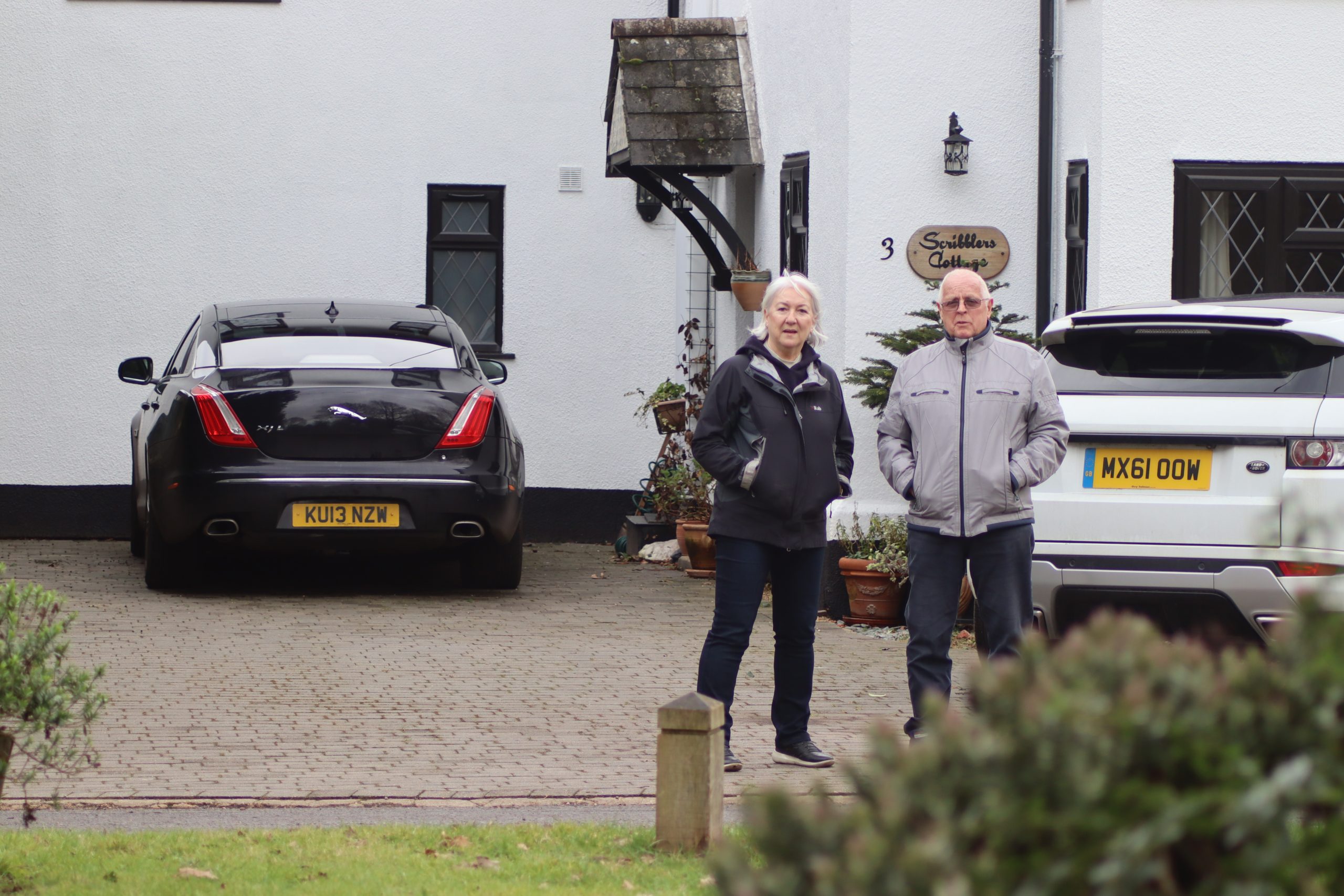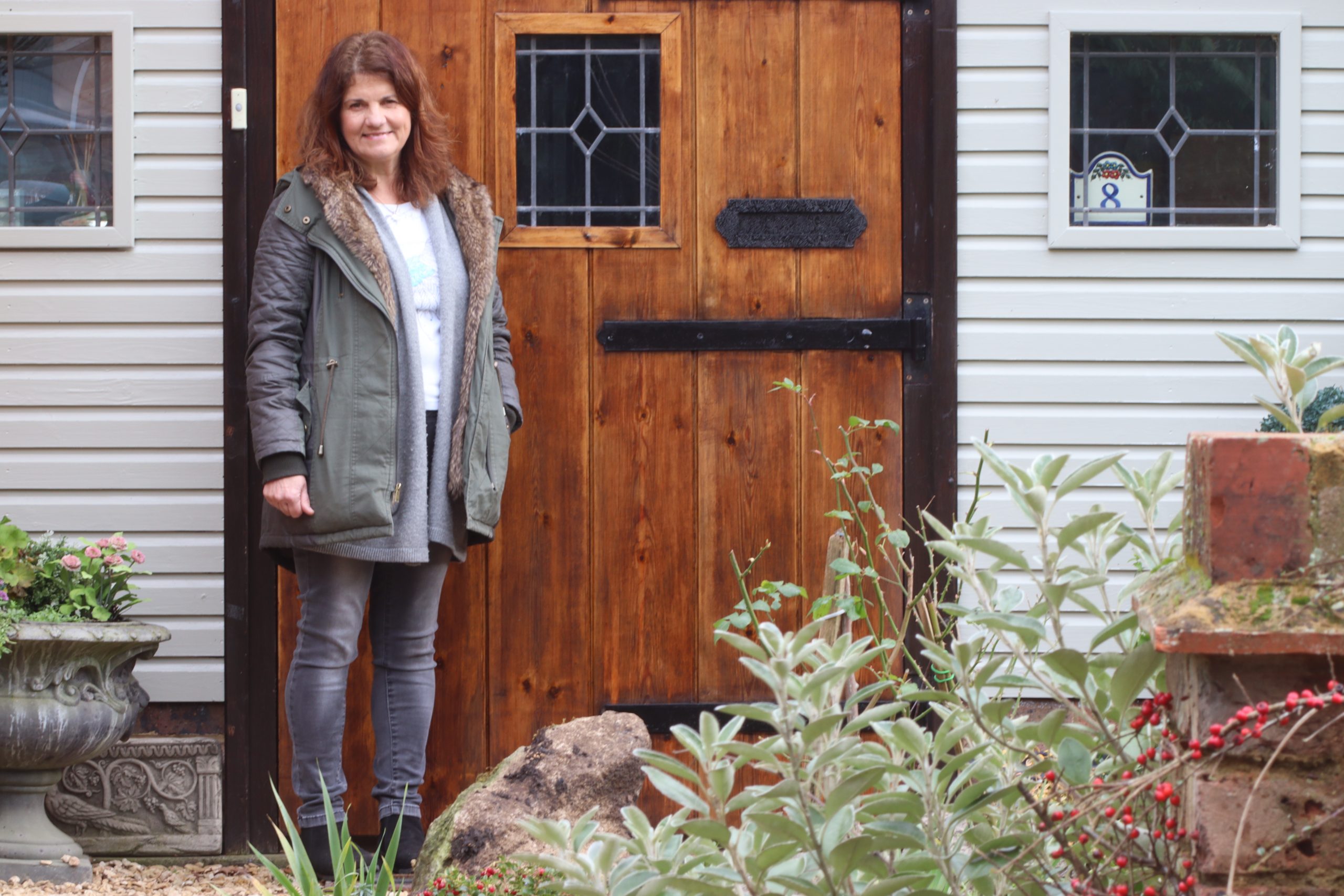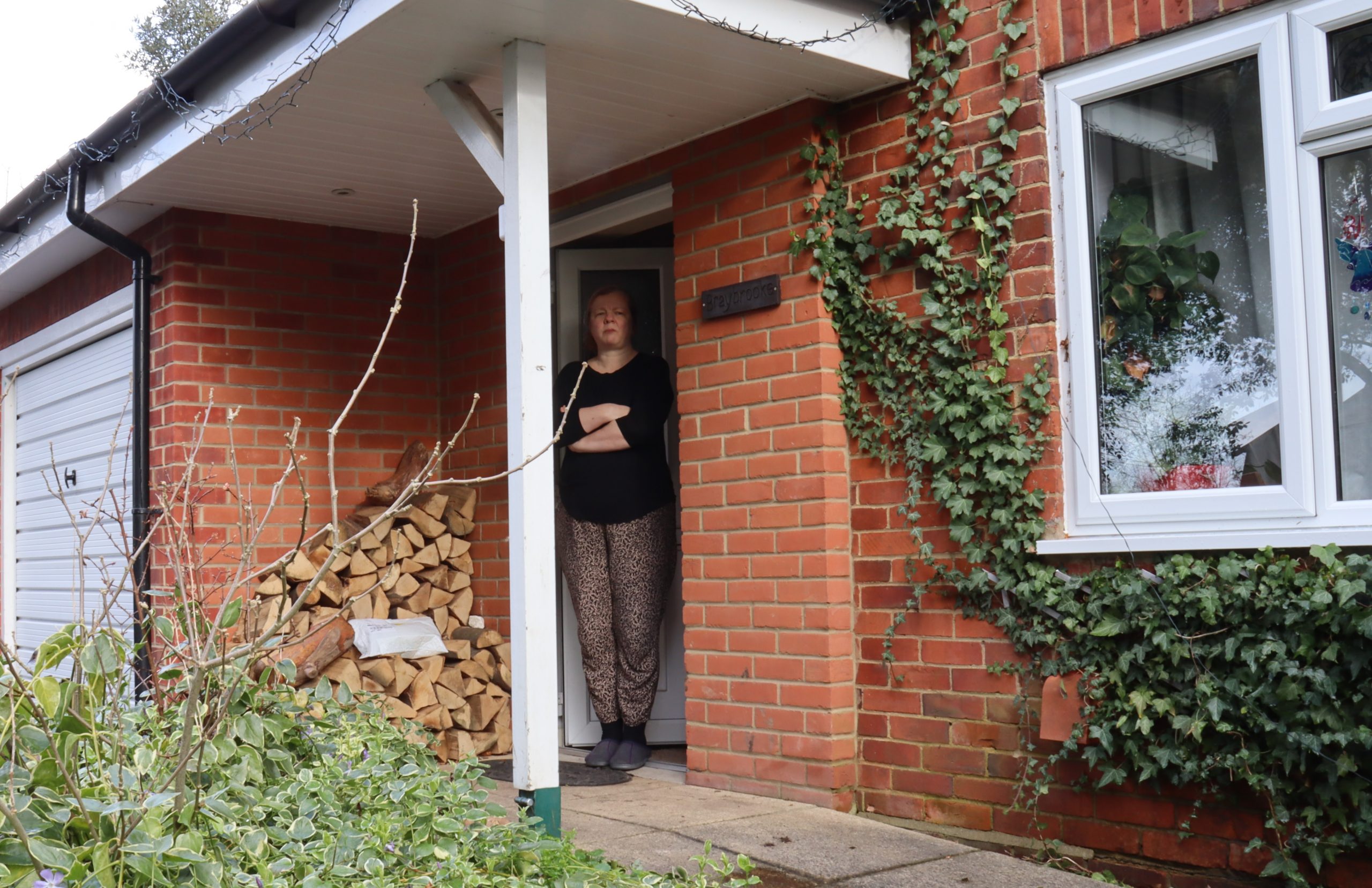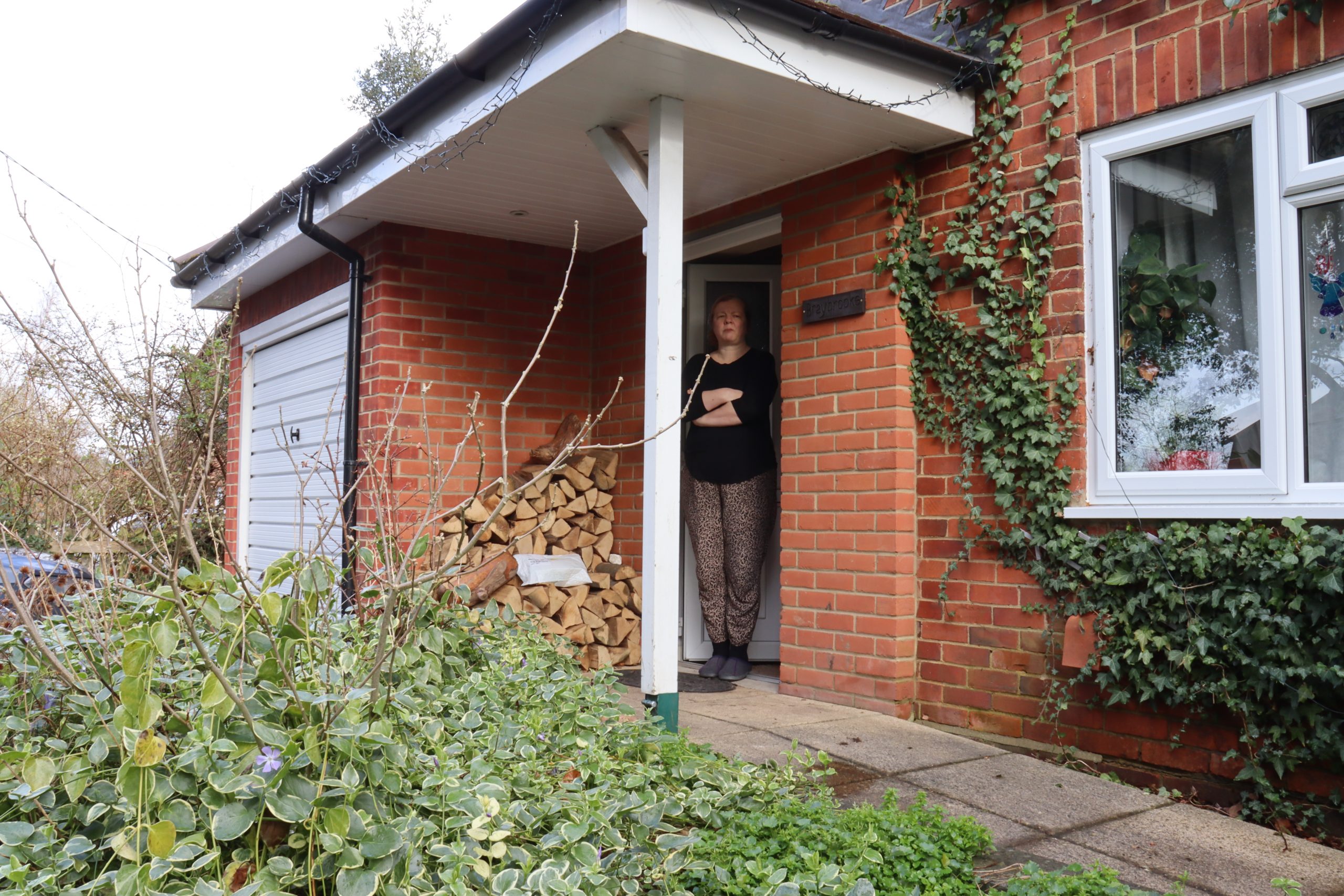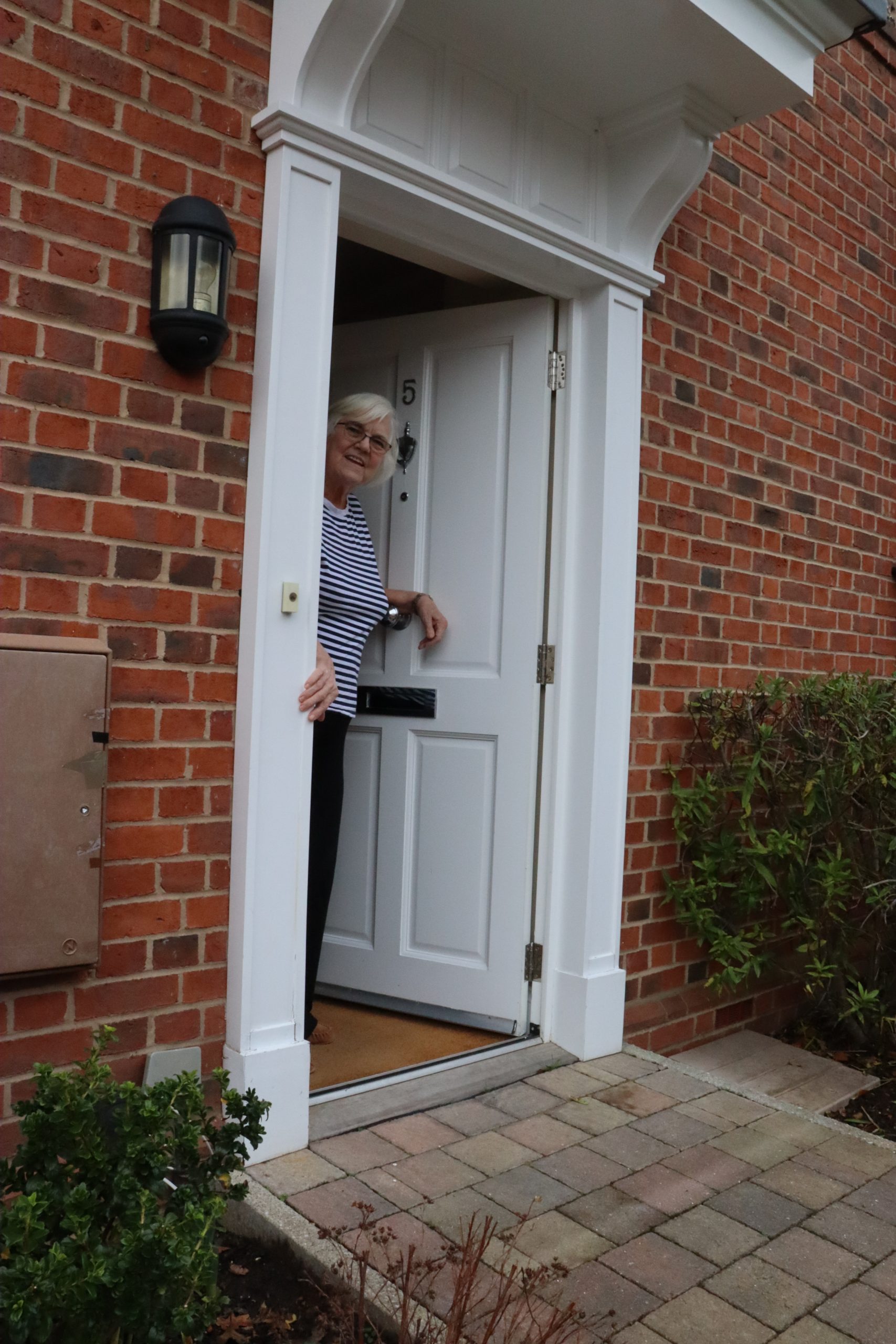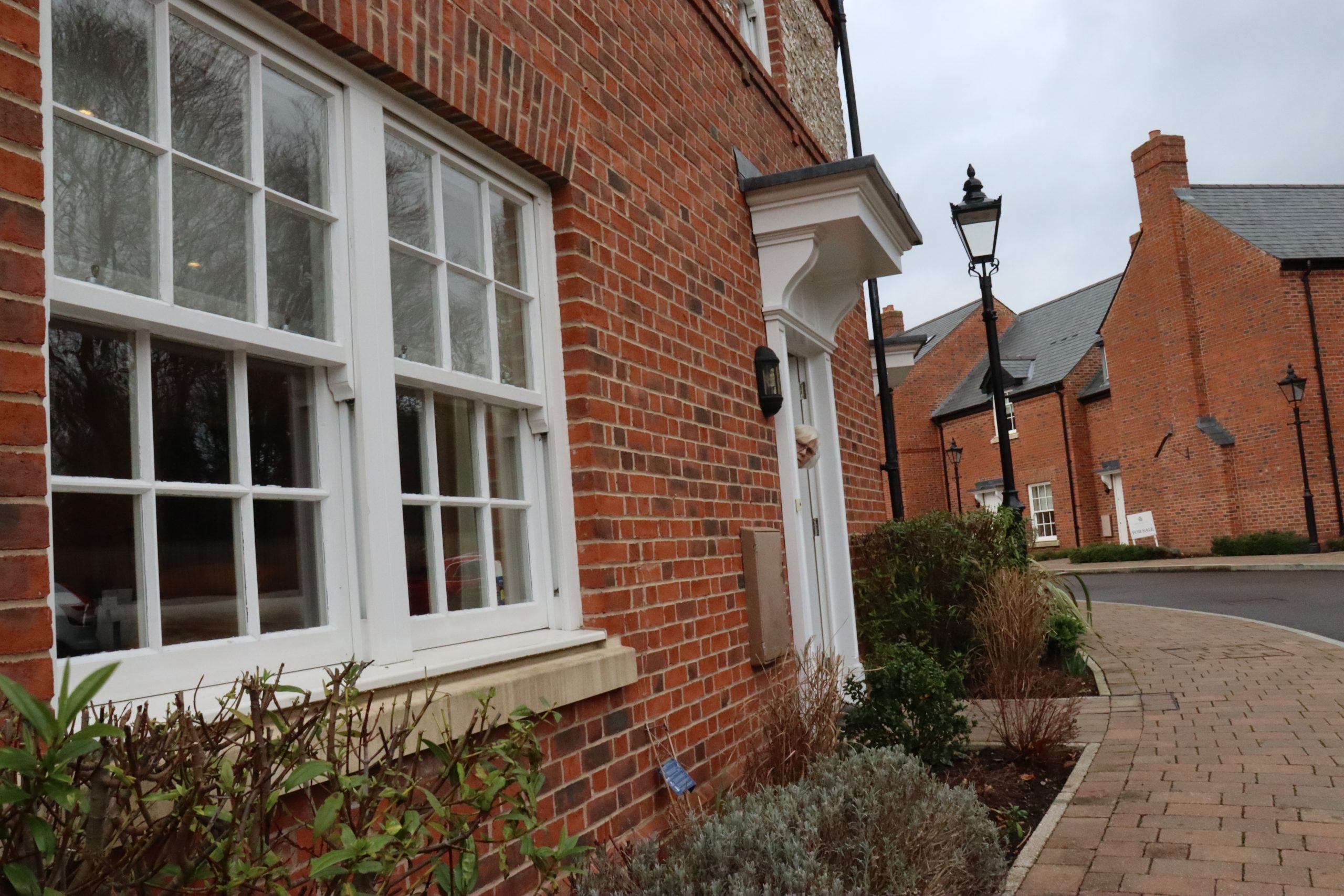 Jane - I have found it hard in lots of ways but lovely to spend so much time with my family <3
Dianne - I have tried to be positive about lockdown and set 12 things to do for example ... do one good deed per day one phone call to someone who lives alone ... one new thing (I started couch to 5k) and have picked up my guitar again and cooked different recipes. I have felt so lucky to live in Church Lane as we have walks close by and live in a peaceful environment compared to many friends and family who are not so lucky. It has made me appreciate my lovely friends and family and we have supported each other. I feel fortunate that is my over riding feeling and will value travel and going out more than I ever did before. I have also read more (a lovely book posted to me called Letters from Lockdown [Radio 4] for instance). I have also had sad times when I hear about Covid victims close to home and stories of lockdown consequences for others and events which never happened. How hard it has been for families with young children involved in home learning and living on top of each other as many friends are coping with. I think everyone has learned something new both positive and negative.
Helen and Ken - We are keeping busy, working from home. We should be temporarily living in our house in Cyprus but due to high numbers of Covid cases & deaths in the UK, the Cypriot Government has closed it's border to UK citizens so our flight out there was cancelled. Daughter Vicki +husband & children should have moved into our cottage early January ( they completed on the sale of their home ) but they do not want to put Ken & me at risk so are temporarily staying at an AirB&B until we can make a self-contained unit in our house with its own kitchen . This work is nearly finished so we are looking forward to our family moving into 'their bit' in a couple of weeks- we will still keep our distance but it will be nice to see our grandkids coming to and fro.
I think that Ken & I are blessed to have each other for companionship- I feel so sorry for people who are isolated from their family & friends and who are feeling desperately lonely 😞
Debbie and Luke - It was fun to take part in the project knowing that most people in the Lane were taking part. I'm pleased it isn't a close up so that my lockdown hair couldn't be seen too closely!
Paul, Luke and Charlotte - Lockdown can a bit boring but we've enjoyed spending more time together as a family. It was nice to be able to help you with your project and something different for us to be involved with.
Sarah, Jeremy, Ben, Ted and Nelly the dog - This is a great project and a fabulous way to record the reality of the pandemic years.
Jacquie - I'm lucky that I'm used to being on my own, so lockdown hasn't been too hard for me. Also, I have a very rewarding voluntary job.
Ellen and David - I liked taking part. I don't like all the photos. In one of them I am pulling a horrible face and David is blowing his cheeks like he does. :). Just vanity... I suppose that's candid camera for you! It makes the photos realistic and not posed. 
Nick - I have been lucky because I have been able to carry on working but have missed meeting up with all my friends from the village in the local pub. Really pleased I could help out with your project. 
Edie - Lockdown has meant spending more time together as a family.
You can also see:
Jean
Jill and Eddie 
Krissie, Andy, Megan, Finlay and Isaac 
Pamela 
Justin, Liz, Oscar, Wilf and Little Jasper